The Nigerian equity market closed lower on Friday due to profit taking, which is expected to happen in a rising market. As the market is rising, people will definitely take their profit.
The market is going to enter another new week. Those who have to sell to take their profit have done so, though there might be another profit taking on Monday, but going forward, we will see a better market in the coming week.
The All Share Index on Friday closed lower by 0.86% to settle at 35,037.46 points from the previous close of 35,342.46 points. Market Capitalisation declined by 0.87% to close at N18.308 trillion from the previous close of N18.468 trillion, thereby shedding N160 billion.
An aggregate 1.24 billion units of shares were traded in 13,433 deals, valued at N16.287 billion.
​

Market Breadth
The market breadth closed negative as 26 equities gained while 38 equities declined in their share prices.
Percentage Gainers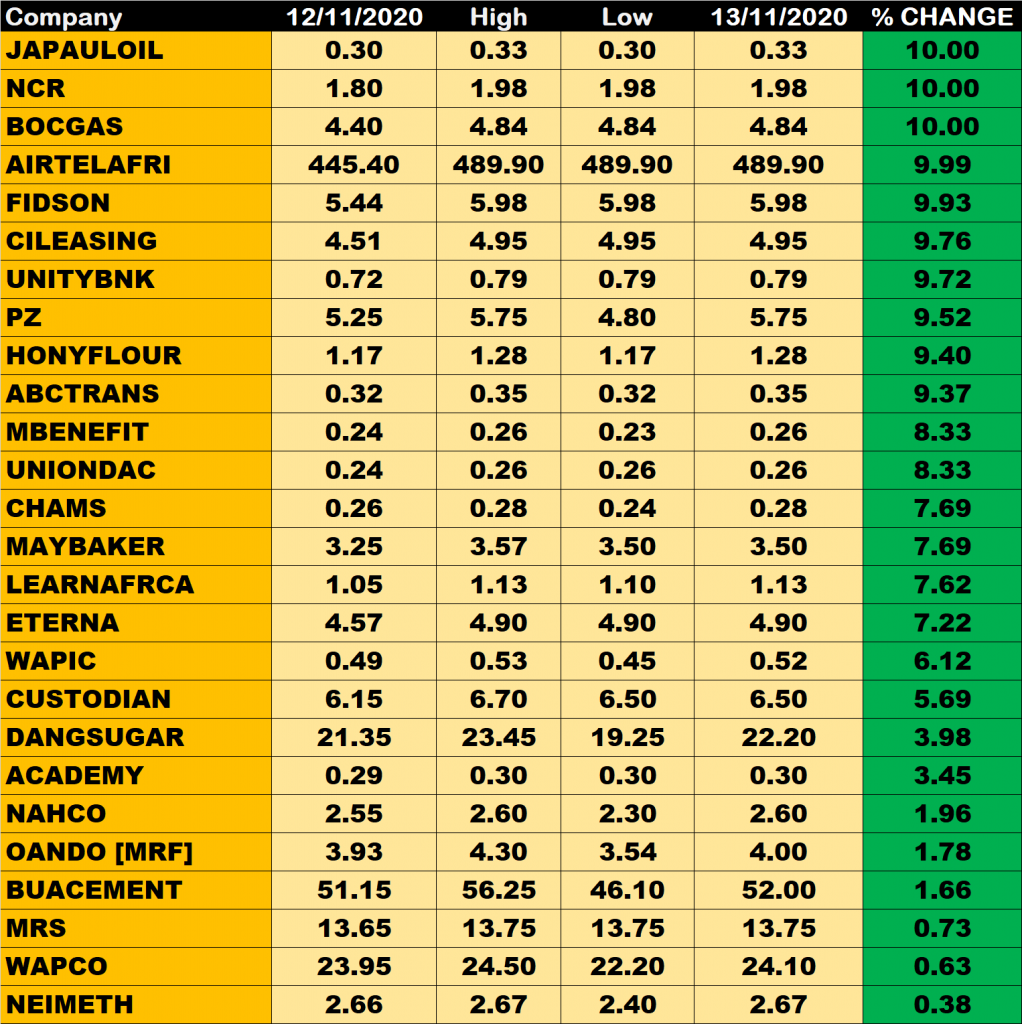 Japaul Oil, NCR Nigeria and BOC Gas led other gainers as they all grew their share prices by 10% respectively.
Airtel, Fidson Healthcare and C&I Leasing among other gainers also grew theirs share prices by 9.99%, 9.93% and 9.76% respectively.
Percentage Losers
AIICO Insurance, FCMB and University Press led other price decliners as they as they shed 10% of their share prices respectively.
Sterling Bank, Ikeja Hotel and Ardova Plc among other price decliners also shed their share prices by 9.92%, 9.91% and 9.76% respectively.
Volume Drivers

Transcorp Plc traded about 191.73 million units of its shares in 772 deals, valued at N239.6 million.
Zenith Bank traded about 163.52 million units of its shares in 1,456 deals, valued at N4.48 billion.
Access Bank traded about 104.56 million units of its shares in 875 deals, valued at N975.8 million.