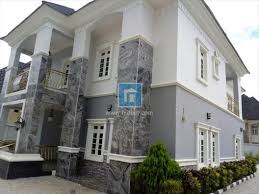 Make Me a Landlord: The Common Sense Approach For Youths (1)
By Oludele Sunday Kolawole Olumide
Consider how life could be much more convenient for you if you own your own house before you are 35 years old. Probably at early season in marriage, before children are of school age. Before you are saddled with the responsibilities of school fees. Before your full potentials are discovered by many people. I therefore encourage you to seek to become a landlord before challenges of life rise up.
In this complex world, there is no universally approved age limit to home ownership as important as accommodation is to living. This oversight is a terrible root cause for spending overtime in tenancy. While I was reflecting on the journey so far covered in life at the time of scribbling, I wish I knew what I know now early in life. I wish somebody offered to put me through, guide, encourage and motivate me when I was younger. I wish I had a confidant on the subject of home ownership. With experience, I am fully prepared to guide and encourage the youths on how they can best achieve their dreams to become landlords vis-a-vis the economic state of the nation and limited resources.
It is time to awake our youths, build our nation and empower the generations after us with our little experiences and effective strategies. If you are below age 30, it is completely possible for you to become a landlord before age thirty five. However, if you are above age thirty, you better make home ownership a priority because as the popular saying goes, time waits for no one.
Extract From Pa Wisdom's Wallet of Tips To Become A Landlord
Tip #1. The seed to become a landlord is in you. Your role is to network and activate it.
Tip #2. Your limited income, not a barrier. Consider residual income as a potentially helpful channel to low and medium income earners.
Tip #3. People's shortfall is God's possibility. Knowing God as a great provider and taking steps of faith can take you from tenancy to landlordship in reality.
Tip #4. Respite: Join a contributive team. You too can harness a contributive investment platform to ease your journey to own a home of yourself.
Tip #5. Procrastination is a silent vision killer. Never put off until tomorrow what you can do today. If you are proactive, you will naturally achieve more in life.
Tip #6: Knowledge is key! It rules our world. Put what you know to practice, this is the only way you can live a fulfilling life.
Tip #7. Take action, always make good use of any promising real estate investment window that comes your way after due investigation.
Tip #8. Be involved in real reality. Why do you think real estate investment is better? Reasons: it is real, realistic and fixed. Real estate does not strive on technicalities and government policies like other investment platforms. Land and houses are fixed, can't be carted.
If you are above age thirty five, never worry. Only strive to convert the resources of willingness, seriousness, knowledge and proactive measures to speed up recovery to your advantage. Procrastination is a limiting force and a vision extinguisher, take early action toward building your own house. Great opportunities do not last forever. Open opportunity is not for everybody. Opportunities are tapped and maximised by action takers. People are what they are due to the amount of opportunities they leverage or can't convert for personal advantage. Lost of opportunity is the difference between those who fly and those who crawl to fulfilment in life.
…To be continued
For personal mentoring to becoming a landlord, you can call, WhatsApp, Telegram or SMS your full name to me: 08033030614.