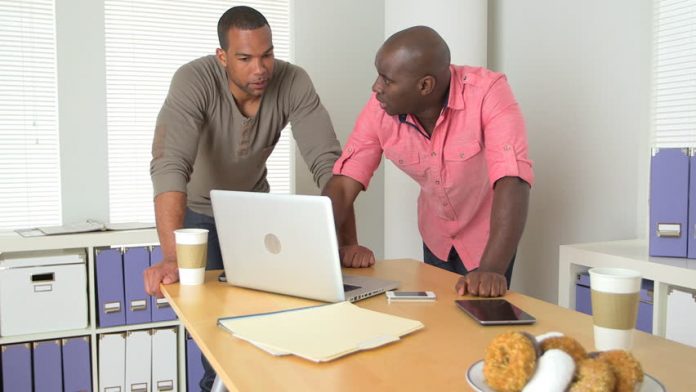 "In business, you don't get what you deserve, you get what you negotiate."
― Richard Nixon
Dear Readers,
Perhaps you do not know, there is something in the art of negotiation called signal. In the book, Managing Negotiations, the authors explained signal as "a means by which parties indicate their willingness to negotiate on something… willingness only if it is reciprocated by the other side."
Accordingly, the authors buttressed their explanation that 'signals are qualifications placed on a statement of a position; the hidden language of signal was cited in a phrase like "we would find it extremely difficult to meet that deadline." This though signals a very difficult task, it does not do away with its possibility.
In business negotiations, a signal can be found verbally or non-verbally. More than often, the end of a business negotiation can be deduced from the beginning. Ranging from the attitude to the warmness a particular negotiation was initiated on, a negotiator can decode the chances of winning by taking a turn to channel the negotiation to his or her favour. This is obtainable, firstly, by identifying the readiness or willingness of the other party to take a shift or not – and the genuineness of a negotiator's position if the verbal and non-verbal expressions align with each other.
An average Entrepreneur is of the interest to make as much profit from a negotiation and except you are running a supermarket or mall, an open market requires a fine art of negotiation if to get the best of any deal. As long as a business negotiator goes a long way in determining a profit or loss, he also determines the winning of a customer's loyalty or not. There are instances to be watchful of while negotiating; it is not enough to win over a customer without conviction. It's notable that a customer may sometimes want the unthinkable even if an Entrepreneur will be running at loss over the sales. But the art of negotiation, obviously, determines the customers' satisfaction and experience.
A foremost Entrepreneur, Ray Kroc, defined salesmanship as "the gentle art of letting the customer have it your own way." This lends credence to why there must be an array of alternatives to a customer until we are able to win over such customer without awakening a signal that alerts him that we've won the negotiation to our side. How?
A sales professional advised that when prompted to reduce the cost of a product or service to a price not averagely satisfactory, the salesperson should rather increase the cost with additional offers in product or service. For instance, a fifty naira pen priced to forty naira should rather go for forty-five naira or eighty-five naira for two pieces. There are more tendencies a customer will either settle for the pen at forty-five naira or endeavour to purchase two at eighty-five naira. This will provide a signal of consideration to the customer than a signal of outright rejection of forty-five naira or no sales. Upon this signal of consideration, either of the customer's choice becomes a gain to the salesperson. To the signal of rejection, the salesperson does not only risk losing sales, invariably, he has lost the opportunity to make and retain a customer.
Below are signals to be cautious of when negotiating with a customer:
Manage customer's proposal and avoid showing rejections.
Always create alternative(s) to customer's proposals.
Do not interrupt the customer while he negotiates.
Be attentive to verbal and non-verbal expressions to detect your opportunity to winning negotiations.
Maintain an open body position and ensure sustenance of eye contact.
Do not be driven to win over your customers as building a relationship will turn out more profitable over time.
As educated by Benjamin Disraeli, "circumstances are beyond the control of man; but his conduct is in his power." I wish you fruitful negotiations, always.
We Can. We Will. We Must
Akolawole is a Social Media and Customer Service Executive, a Columnist with Stockswatch newspaper, a Techie, Media geek, and an active Advocate on Entrepreneurship and Nation building. He can be reached via akolshoremi@gmail.com and/or +2348085366022 (SMS only).