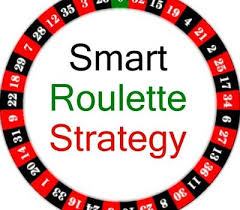 Akolawole Shoremi
"Victorious warriors win first and then go to war, while defeated warriors go to war first and then seek to win." ― Sun Tzu
Politics is ubiquitous.
Two weeks ago, the world celebrated her customer's week. And as one of the advocates for excellent service delivery, I joined the rest of the world to celebrate alongside – foremost as a customer of several products and services, and secondly as a customer service professional.
Because making customers are the reasons we go into business, we only become victorious when we are able to defeat our competitors to make as many customers beyond our expectations; and then, most importantly, becoming victorious by eliminating all chances of success for our competitors.
Customers are key and every business owners must remain in business primarily to create more customers, as recommended by the great Peter Drucker, and not to make just money. And as we create more customers and add more value to our businesses, we are able to create more wealth.
Politics is ubiquitous; politics is an art of management being played out in every sphere of life, from a family unit to the neighbourhood to the society. The finest of politics are not delivered by the notable politicians. Politics, according to the lexicon, is a methodology and activities associated with running a government, an organization, or a movement. Hence, the need to manage an organization and grow same to a status of envy, without being a determinant of the laws of a society, makes the famous businessmen a set of fine politicians. Another set of fine politicians is found in the military.
Since few months, I have been in negotiation with a Ministry under a state government to deliver a state project. I took the proposal to the political head of the Ministry as recommended by great business mentors and legends. And of course, my bid was almost successful. The winning shot, however, was to make a presentation to those expected to facilitate payment from those meant to benefit from the project. Yes! The government was only needed to approve and not to pay. And since the approval appears to determine the final end of the proposal, all challenges initially appeared surmounted. Unknowingly to me, there was a similar interest in the project by a stronger and influential stakeholder who is among those I was expected to make a presentation to. The presentation was cut short by him. The hope of a successful landing met a storm; the proposal was put to hold.
Political interests begin played out from both sides and all hope seems lost until an idea sparked; I was not to press further against the man with the similar interest anymore. The man had a network I was eventually able to penetrate – my winning strategy is to figure out his price and initiate a negotiation to my advantage. It appeared a weird conclusion to my political mentor, a choleric. But as recommended in the art of negotiating one's way to success, I may have to take a chance and negotiate without my mentor's awareness who obviously has attached emotion to his conviction, which is tied to my chances of winning – this I understand poses a risk to my proposal. To avoid complicating my assignment, a new tactic must be employed else I lose.
Today, I have learnt more about winning with a flexible strategy. One does not often win with confrontations except when all means of negotiation have been exhausted. Every politician (be a military man, a businessman, a political office holder or another) is expected to have won his wars before they are staged. Failure to do so is tantamount to burying one's head to defeat.
In the field of business, the successful ones are not those without competitors but those who readily made useless the intents of their competitors before it comes alive. Keeping to the emotional yearning of my mentor to not negotiate may make an obedient mentee; it, however, may not make a successful businessman. Sometimes, a mentee will be expected to take a decision beyond the norm; those who failed to when required may not really go far. And because a mentee's sin can be forgiven, it is in line he takes his risk once in a while – a calculated one.
According to Michael Porter, "the essence of strategy is choosing what not to do". It is important we learn how to sometimes say no. It is important we have an alternative strategy to a well thought one, also. I wish you a winning month.
We Can. We Will. We Must
Akolawole is a Social Media Executive for Airtel Nigeria, a Columnist with Stockswatch newspaper, a community Youth Leader, and an active Advocate on Entrepreneurship and Nation building. He can be reached via akolshoremi@gmail.com and/or +2348085366022 (SMS only).