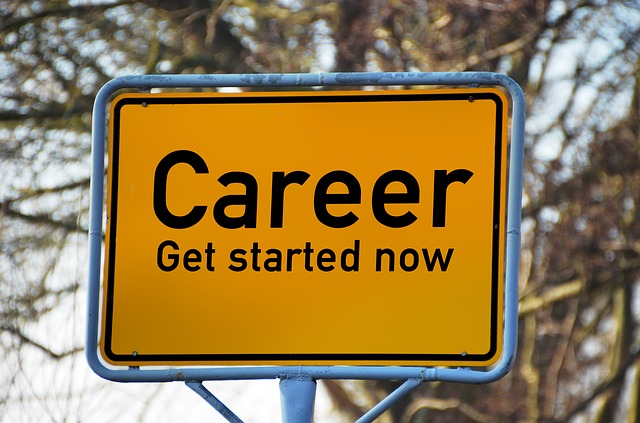 – Afolabi Akindele
In the first part of this article, I concluded by proving that you owe yourself a duty to manage your career effectively, and never to live under the illusion that your career is safe with your employer. Although a good number of organisations provide career planning and development support for employees, it is often centred on the needs of the organisation and not the employees and mostly to enhance job performance, not necessarily individual career development. You must therefore be motivated to seek ongoing personal development to reduce the risk of being professionally obsolete.
Before I attempt at suggesting how you can take charge of your career development, let us do a reality check on how career self-reliant you are by answering the following questions;
Do you:
Have a strong career direction and purpose?
Know how to set and monitor goals?
Entertain no fear about the prospect of changing jobs?
Consider change as a healthy occurrence?
Regard yourself as a successful person?
Understand what motivates you to work and what sustains this motivation?
Understand your favourite transferable skills and employ them regularly in your current job or elsewhere?
Feel that you make a valuable contribution in your workplace?
Understand your work values?
The extent to which you are able to answer these questions in the affirmative shows how career self-reliant you are and I think it should also influence your approach to taking ownership of your career.
So, what are some of the things you can do to actively drive your career?
Establish your career objectives and have a plan: Gone are the days of leaving your career to happenstance as employer-driven career future is no longer guaranteed. Having no career objectives and plan is like flying in an aircraft that has no destination charted before taking off. Taking such move is a disaster in waiting and the consequences may include; disrupting the charts of other flights, being forced to crash-land in an unknown place when it runs out of fuel or getting lost in the radar. These consequences are not too far from what can happen to anyone without career objectives and plans.
Conduct a realistic career check (RCC): This should be a continuous practice where you take stock of what is happening in your career, in relation to economic realities in your micro and macro environment, and your career objectives. It ensures that you are not caught unprepared. Unless you are a soothsayer, you may not know precisely what happens in the future but conducting a check gives you an idea of where your career is headed and guides the necessary steps that you may need to take to ensure it is going in the right direction. For example, Internet of Things (IoT) and data analytics seem to be two key drivers of business operations in the near future; what impact would this have on your career path? What should you start doing now to ensure that you are not negatively impacted?
Break away complacency and inertia in acquiring new skills: By acquiring new skills, I am not referring to obtaining certificates through Masters Programmes or writing some certification examinations; I mean acquire the capacity to do new things using new skills. I was invited to speak at a job seminar some years ago and a fellow speaker narrated his experience with candidates that have certifications in some areas of IT but could move a mouse when they were asked to practice. He talked about how excited he was when he came across the resumes of the candidates showing the lofty certifications and could not wait to interview them. He said he had never been so disappointed in his life when he met these candidates and no single one of them, despite having related certifications, passed the interview. My advice is be skill certified as this is what commands respect professionally. Some people have project management certifications by writing examinations even when they have not managed a single project, using the tools and techniques they read about or simulate one where they can get real time feedback. I liken this to having a driver's license without learning how to drive.
Following the outcome of your reality check, know the skills you must acquire and create time to acquire them. Don't be complacent because you are earning a comfortable salary or you are a high performer and shun the learning of newer skills that will be useful now and in the future.
Do not seek to learn just for learning sake, but to be empowered to do new things or be better at how you have been doing things.
Invest in getting varied experience: Think of career as a sequence of jobs that may or may not be in the same organisation. Consider trying your hands on other areas of work that interest you within and outside your organisation. Try job shadowing in your organisation and if you have to spend your weekends gaining new experience, please do. You have multiple selves and you need to try out these selves to know which is truly fulfilling.
Build your network: I know networking needs no introduction to you but I am bringing it up here because despite being widely known, it is still responsible for denying people great opportunities. People often say "when I get to the bridge I will cross it", for networking, build the bridge before you would ever need to cross it so that you will not find out that there is no bridge to cross at your most critical time. Networking is not limited to socializing with people in your field it involves creating pathways to experts who can help you complete critical tasks.
I may not have exhausted here all you need to be doing to take charge of your career, but these are good starting points. Don't think it is late to start, now can be a new beginning no matter what stage of career you are.
One thing that could happen if you know you need to be career self-reliant after reading this piece and you do not take any action is that in years to come you will feel that you should have worked out a solution. There is however a possibility that the feeling may come with some regrets. This does not have to happen to you, it all depends on what you do after reading the last sentence in this piece.
Akindele Afolabi is a Career Management Consultant with Career Edge Limited. He helps organisations and individuals to take ownership of their career management initiatives.