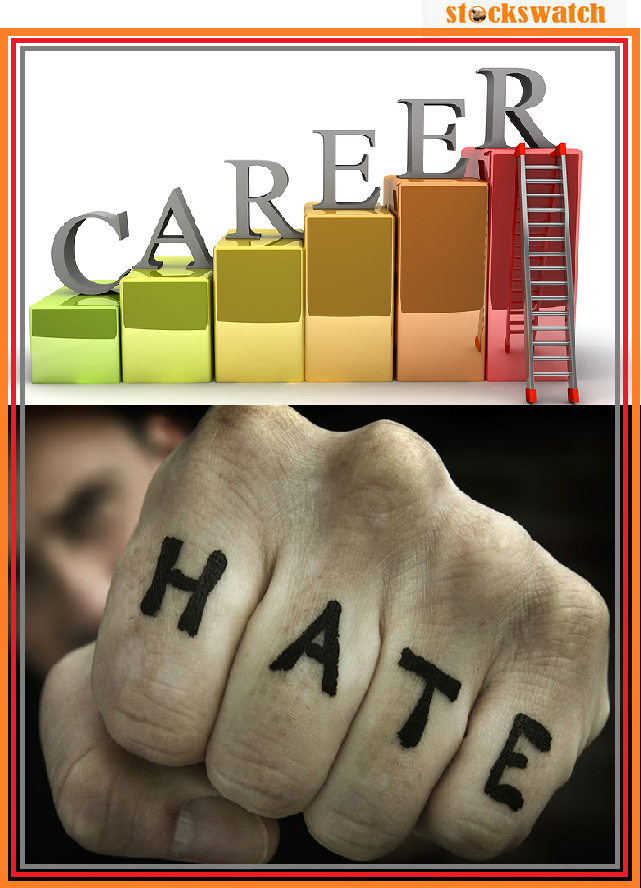 Afolabi Akindele
About two decades ago, I doubt there would have been any need to ask this question, considering that the concept of life long career was still well established and employees' allegiance was a resultant virtue. However, things have changed considerably. Organisations no longer  emphasize job security and in fact, they now  seem  bolder and faster in making employees redundant in the face of business realities. Well, this may be attributable, more often than not, to circumstances beyond their control.
Under the extinct paternalistic work arrangement, the onus of career management rested on the organisation, and like a patriarch, the organisation would prod the employees to develop in the path best thought for them. Although this paternal career management is still prevalent in some forms in the present day work setting, the conditions that made them relevant in the old order no longer exists. It is important to note that paternal career management, even as at that time, was at best a façade meant to make the 'child' do the bidding of the 'father' for as long as the interest of the father was served.
Individual career management should therefore not be surrendered to the organisation.
For a greater effect, this is what I mean if you are an employee:
You are not hired by your organisation to improve your abilities but to produce results. "I am being trained" you would say. Agreed, but what is the essence of the training? To help you better produce results, right? So at best, you are only equipped up to the extent it is relevant to your ability to produce the expected result. In this instance, it seems like the job you are doing takes priority over your career.
Your performance contract states a "zero tolerance for error", that is, you are not expected to make any mistakes on your job. How can you learn new and greater things if you do not make mistakes? If we go buy the words of Albert Einstein that "Anyone who has never made a mistake has never tried anything new", it means your job is so defined that you can only do that which you have been programmed to do. While this is okay for your employer, it is not for your career growth. What this also implies is that you are only as good as the problem the organisation has defined for you to solve. If you have to change your job, then you will be better suited to look for an organisation that is trying to solve the same problem. This is with the hope that it is a job you love doing, otherwise you may have mortgaged your sense of fulfilment.
What is important to you is not what is important to your employer. It is natural to expect that the work you do should give you both extrinsic and intrinsic satisfaction. This is, however, not a priority for your employer. What is most important to your employer is to achieve the set objectives for the organisation. While they take you (the most important asset as the saying goes) into consideration, it is only to the extent it helps them achieve those company's objectives. You should, therefore, not fuss if you are not really satisfied with your work, as you could either shape in or out. Your employer would definitely try to make you happy by paying you a good salary, recognise you for your contributions, promote you, give you a bonus or raise, but if all these incentives don't help, I bet you are on your own. It only signifies that there is no sync between what is important to you and what is important to your employer.
Your employer is justifiably selfish. You are good on that job and you are made to believe you are the best thing since sliced bread. You could be kept on the same job family for years and even get outstanding performance awards often. This would obviously make you feel indispensable but in a functional role, forgetting that functional roles are easily replaceable unlike the vital ones. More danger lies in the fact that you are on the same job category for, say, 5 years, and you think you are mastering the job; without the consciousness that you only have a year experience repeated five times. What good is this to your career if you are not in charge?
Similarly, you may be good at getting the job done and in a bid not to lose you, your employer uses special accolades like "MVE" (Most Valuable Employee) or "HiPo" (High Potential), to define you, placing you on a special career programme, to groom you for leadership role. This is absolutely a great opportunity but never be deluded by the illusion that you are immune to redundancy. The dynamics that determine who stays and who goes in an organisation are faster escaping the grips of organisations, hence, their inability to promise job security. It is your responsibility to remain marketable, think of yourself as 'self-employed' and continue to build a reputation for yourself.
Your career growth and development can either be outsourced to your employer or you take it in your hands. You have seen that your employer will only be interested in your career growth for as long as it serves its interest. You should, therefore, take full ownership of your career growth and development, while leveraging the opportunities provided by your employer.
Research shows that employees who invest in own development find increased job satisfaction and a feeling of control over their lives.
The growth and development of your career should never be left to be managed by your organisation; you must take charge of this for it is your life.
(To be continued)  
Akindele Afolabi is a Career Management Consultant with Career Edge Limited. He helps organisations and individuals to take ownership of their career management initiatives.