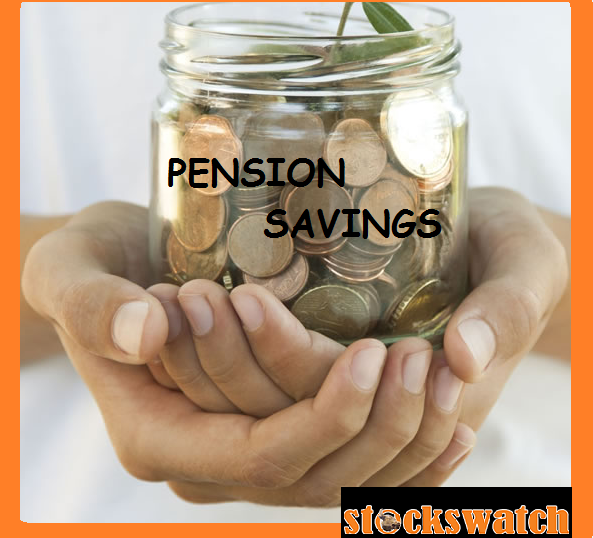 Mr. Lekan Fabiyi retired from the federal civil in 2005 from the Housing Ministry. He has been getting his pension, except for 33% increase of his income shortly before he retired. Fabiyi also talked of his experience at the recently organized PTAD verification exercise that took place in Lagos. He spoke to Matthew Otoijagha. Excerpts:
What is your name and where did you work?
My name is Lekan Fabiyi retired from the federal ministry of housing in 2005. I live in Lagos and have been getting my pension, but not the 33% wage increase for federal civil servants that followed shortly before my retirement. I have been coming to the office of the Nigerian Union of Pensioners (NUP) to beg for their help, so that I can be getting what is due to me.
What is your assessment of the recent PTAD verification exercise held in Lagos for pensioners?
I took part in the verification. The process of verification of pensioners was cumbersome and stressful. The verification began early this month (November, 2017). Going through the process on daily basis had subjected many of us to exhaustion and other inconveniences with telling effect on our health.
The exercise was not properly organized. It should have been organized in batches to avoid the large crowd and the attendant stress. The bank handling the exercise should have drawn up a schedule so that people who retired during a specific length of time can be verified in batches. They are using the verification to make us suffer.
Why do they treat old men like that? Is there no better way of doing the verification, to save us the trouble we are passing through? My second day experience during the verification exercise is the worst since the exercise began.
The process was slow. Even though I submitted my form five days before; I could not get my serial number for my verification until Friday. However, I'm concerned over the long queue that characterized the exercise. I was not even sure whether it would get to my turn.
I had hoped that all of us would be paid at the venue of the exercise. Some of them had to beg for money to even buy sachet water and groundnut to keep life going at the venue of the exercise.
Some retirees who are earning as law as N10, 000 pensions monthly and could not cope with the rigours of the exercise stopped coming. Pensioners are being ill-treated.
It is sheer wickedness to treat men and women, who spent their productive ages in the service of the country in that manner. I wondered why pensioners in their 70s and above should be made to suffer.
What was the procedure for verification?
The procedure was for the pensioners to be physically present for verification; the essence was to eliminate the names of dead and ghost pensioners in the roster of pensioners. PTAD and the government had observed some fictitious names after the biometric capturing was conducted for pensioners and teachers last year, which was a development that necessitated the exercise.
I will like to appeal to fellow pensioners to exercise patience and show greater understanding with the government and PTAD to ensure the success of the exercise.
How do you see pension management now compare to the past?
Compared to past dispensation, I think there is huge improvement in the way pension is being handled in Nigeria now. They are improving day by day. There is an improvement compared to when we waited for months to be paid.
This is good for us.  But, there is still need for improvement. All cannot be said to be well, though. There are some pensioners that have not been paid their pension arrears for years. So, you see, there is need for improvement. But, I can testify that they are improving. We need to reach a stage that whatever problem you take to the regulators; they should be able to rectify it.
While the new act is generally a step in the right direction, some of the changes introduced appear not to have been well-thought out and some of the changes appear to have been made without proper evaluation, thereby creating some gaps and inconsistencies.
Some defects in the present pension plan
Only about 2.4 million out of over 60 million Nigerians of working age contribute to the national pension plan. Effectively, this means less than 5 percent of Nigerians are covered, leaving over 95 percent exposed to social insecurity in their old age. I think this state of affairs cannot be said to good enough.
Some of the key changes in the current pension law include an increase in the minimum number of employees required to take advantage of the pension plan, an increase in the minimum contribution into the plan, and the levying of fines and penalties on pension fund administrators for failing to meet their obligations to contributors. Yes, these changes are good and they are welcomed.
What would you like to tell the authorities about your present plight?
We do not want to believe that President Muhammadu Buhari, the Minister of Finance or their various special advisers are unaware of what is going on and have left the pensioners to die by the day from curable illnesses. Feeding is difficult for us now and we are no longer employable, we cannot pay rents, etc. This is irritating.
We are tired of hoping against hope. Month in, month out, our hopes are dashed. November is running out again. If this regime is truly transparent and against corruption, the time to prove it is now. Delay is dangerous. It is not the dead that will spend this money.