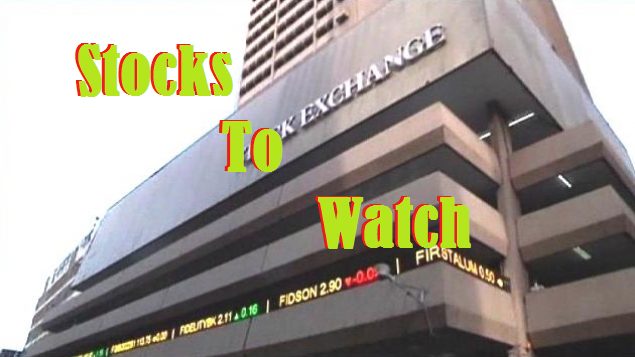 TIMELY WARNING:
To make the best of current market gyration, keep tab on fundamentals. Prices of non-performer can rally alongside those that are justifiably doing so. Market may reverse at any time.
Nascon: 
The stock closed with about 92,000 unsatisfied bids Wednesday. At that, Thursday's trading session would start well though mild. At a closing price of N17.12, it was a day's growth of 8.77%, 36.96%  gain WoW and 101.41 YtD appreciation. Please note, favourable outstanding share and share distribution will always work to favour NASCON.
Transcorp: 
The conglomerate is most suitable for the long term. The company has spread its tentacles enough to make such long term hold most advisable. Oil and gas, power and hospitability industries are all bound to yield over time.
For the week so far, it has been an 11% growth at close Wednesday's closing price of N1.51. for the day, Transcorp grew in price by 9.42%. It has recorded 73.56 YTD. Current P.E Ratio is 6.04.
Unsatisfied bid size of 4,192,000 units makes Thursday's opening looks bright.
FBNH: 
After about 87million units of trades Wednesday with a price growth of 10.12% despite the volume, the stock yet closed with unsatisfied bid size of 1,451,686 units. Thursday seems another attractive day for FBNH.
Fresh funds as depicted by MFI are still finding ways into the stock. Watch out!
Diamond Bank: 
Excess bid of about 1.140million with which Diamond bank closed Wednesday sets a smooth sail for Thursday all things being equal.
Technically, it is bound to slow after two sessions or thereabout, of straight gains.
The gain of 9.29% brought current price to N1.53. Being a penny stock is an attraction. With 73.86 YtD and 19.53% WoW, watch!
Dangote flour: 
Despite the well over 11million units traded Wednesday, the stock price inched up by 7.96% thus bringing the WoW performance to 17.18%  and 184% YtD growth. Thursday seems another good day for the stock, all things being equal.
A few more days of straight rallies might bring the stock to its public offering and listing price. until then, Dangote Flour does not look as if it is tired.
NB: 
Surely one of preferred considerations of foreign and institutional investors, closing with excess bid size of 152,700 despite the 1.74% growth it garnered on Wednesday and 6.12% YTD signify strength.
Please note that future expectations had been built into current price of NB as it sells at N140.40 or PER of 34.58.
Dangote sugar: 
After Wednesday's trading session, the stock price of Dangote Sugar now stands above its public offering and listing price as all known losses between 2010 and now had been wiped off.
Though not much, the stock closed on Wednesday leaving some 15,000 exces bids after it grew price by 6.58%.
A slowdown in momentum is being expected.
OTHERS TO WATCH:
Access, Afriprud, AIICO, ETERNA, ETI, Fidelity, UBA and Zenith are other stocks with good outlook for Thursday hinged on unsatisfied closing bid sizes Wednesday.