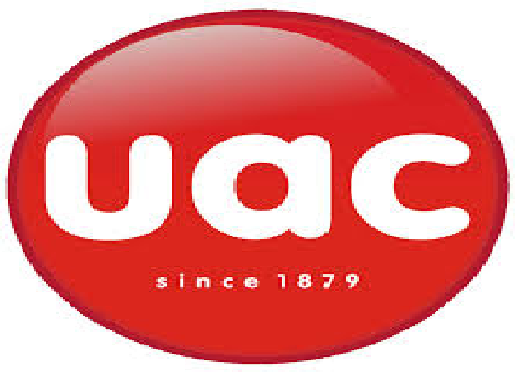 Leading conglomerate, United Africa Company of Nigeria Plc. (UAC), on Monday said it is seeking regulatory approval to raise N15.4 billion ($42.3 million) from existing shareholders.
Outgoing Chief Executive, Larry Ettah, had the support of shareholder for the share sale, expected in September or October, once approval from the Securities and Exchange Commission is obtained.
UAC which posted a 59% fall in pretax profit to N1.63 billion ($4.7 million) for H1 last week, expects a stronger results in the second half of this year.
"Despite very high interest rate regime, outlook for H2 appears brighter following relative stability and declining inflation rate with positive impact on margins," Ettah said adding that high interest rates have hurt profit margins at UACN Property Development Company PLC (UPDC), the company's real estate business.
In like manner, profit at UPDC that had declined 68% in the first half, the group is planning a N20 billion ($58 million) three-year bond for the firm. This is to help refinance short-term loans, after it sold N5.1 billion ($14.8 million) worth of shares.
Nigeria is currently in its second-year of recession which has affected markets and businesses. Due to this, several companies in the country, have announced plans to exploit the debt markets this year.
UAC of Nigeria PLC (UAC) is a leading diversified company, operating in the food and beverage, real estate, paint and logistics sectors of the economy. UAC has been active in Nigeria since 1879.