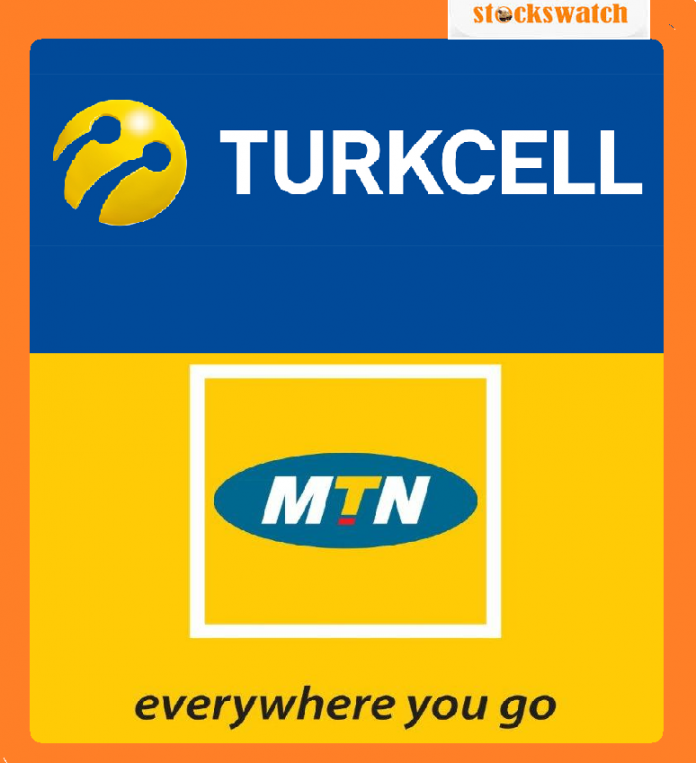 It appears MTN, the South African telecommunications company's troubles are not yet over, even as it was just smarting from a troubled relationship with Nigeria's telecommunication regulator which cost the South African firm N50 billion in negotiated settlements.  Now, a Turkish mobile operator Turkcell is gunning for a kill, as its $4.2 billion lawsuit against South Africa's MTN over a disputed Iran licence would be heard in a South African court after years of delays. This is another blow to MTN, which has left many industry watchers to conclude that the firm may have been jinxed.
Turkcell first sued Johannesburg-based MTN in a U.S. court in 2012, alleging the South African mobile company used bribery and wrongful influence to win a lucrative Iran licence that was originally awarded to Turkcell.  The case was later withdrawn from U.S. courts and filed in South Africa 2013, where it has been caught up in legal wrangling. MTN has rejected the allegations. It did not immediately respond to a request for comment on Thursday.
"We are delighted that the case is finally coming to trial in South Africa," Serhat Demir, a Turkcell vice president, said in a statement.
"Turkcell will be seeking the earliest possible trial date, and looks forward to vindicating its claims before the South African courts."
Turkcell's claim was stayed by objections from MTN and Turkcell's responses to the objections, Turkcell said. On May 5, a South African high court rejected another 30 objections from MTN, clearing the way for the case to go to trial, it said.  In papers filed in November 2013 with the South Gauteng High Court in Johannesburg, Turkcell claimed that MTN "acted wrongfully" and interfered with Turkcell's relationships with the Iranian government.
Recall that the troubled South African company initially hired a retired British judge to lead an external investigation into Turkcell's allegations. That probe dismissed the accusations as "a fabric of lies, distortions and inventions".
Shares in MTN fell 2 percent to 115 rand as of 1034 GMT, lagging behind a 0.9 percent decline in its closest rival Vodacom Group.
Recall that MTN had similar trouble in Nigeria, where it allegedly makes its biggest profit. The Nigeria Communications Commission, NCC, had earlier fined MTN N1.04tn for failure to deactivate its unregistered subscribers.   Telecommunications analysts believe the fine if not negotiated could cause the South African company to go under, given that MTN makes its biggest profit from Nigeria.  Later, the South African company went to court to challenge NCC, but later withdrew the suit it filed to challenge the N1.04tn fine imposed on it by the Nigerian Communications Commission. Besides, MTN contended that NCC could not rely on Section 70 of its establishment Act to sanction it. But in a surprising move, the South African company withdrew the suit. On January 22,  2016,  counsel for MTN, Chief Wole Olanipekun (SAN), told Justice Mohammed Idris  that parties were making moves to settle the matter out of court. Olanipekun urged the judge to give them 60 days to explore out-of-court settlement.
According to reports, the telecommunication giant finally withdrew the suit, and also paid N50 billion "as a gesture of good faith" towards an amicable resolution of the fine imposed on the company. The case at the federal high court in Lagos was withdrawn in response to a request by the Nigerian authorities. Speaking on the withdrawal, the then CEO of MTN Nigeria, Ferdi  Moolman,  said
"This is a most encouraging development. It demonstrates a willingness and sincerity by both parties to work together towards a positive outcome."
In February, Adebayo Shittu, Nigeria's Minister of Communication while commenting on the fine said Nigeria did not mean to kill MTN, but that law and order should not be respecter of anybody or entity. So the move by MTN to settle amicably might be an agreed solution to the troubles they have been facing as a result of the fine in recent times. Speaking further on the development, the CEO of MTN said
"We are hopeful at this stage. Along with the authorities, it is clear that we are collectively committed to working towards a solution that is of mutual benefit to all parties. Our industry in Nigeria is an incredibly important example of the remarkable progress in ICT particularly as a much needed catalyst for socio-economic growth and development at this time."
As much as we are happy for MTN we hope it would serve as a deterrent to future offenders and signal the seriousness of the present administration in enforcing sanity.