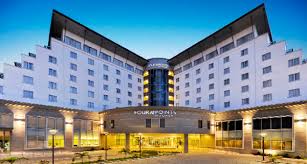 According to the hospitality and Tourism company's third quarter scorecard released to the market on 24th October, 2018. The total turnover for the nine months of 2018 rose by 29% to about N12billion when compared with N9billion recorded same period last year.
The company ended the first nine months of the year 2018 with a profit after tax of N2.3 billion in contrast to the N1.1billion recorded same period last year. This translates to about 104% year on year bottom-line growth.
The company's shareholders' earnings per share appreciated by 104.16% to stand at 0.31kobo from 0.15kobo reported last same period.
Its PE Ratio is at 19.7x at a reference price of N6.10 with an earnings yield of 5.1%.