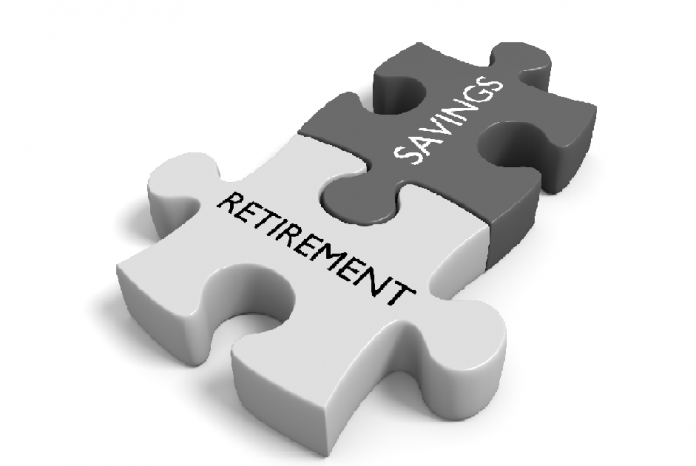 It is a general conviction here in Africa that time is money. In another form, in particular among elites, it is commonly said that the cheapest currency in life is time. In as much as I do not differ in opinion from others so much, I however convinced that time is superior to money. Why?
Far more common than money is TIME, to the extent that everyone has it in equal quantity irrespective of age, language, creed or sex. You will agree with me that money is not such common. As a matter of fact, money is designed to be relatively scarce but TIME is not.
Money can be controlled by a regulatory agency, its quantity in circulation and value are determined by other economic activities but TIME is a given by the Creator who has in turn handed it to man for use at will. Consequently, every man is the controller of his TIME. You are the decider of the distribution of your TIME.
Quantity of money in your possession is adjustable. You can have more or less of it. Man can strategise to make more money just as failed strategy can lead to loss of it. TIME is fixed. In other words, you can't increase or reduce it. There are only twenty four hours in a day for example, there are fixed sixty minutes in an hour and sixty seconds in a minute. No one has power over these. TIME is not adjustable.
As much as TIME is readily available, so it is easier spent and by far more slippery than paper currency. You can hold yourself back from spending money by denying yourself of even basic needs just to conserve money but you see, the forces behind TIME is different in its deployment. So long as it is made available to you, it's got to be spent. What on is your decision but its availability is not yours.
TIME is superior to money because you need it- TIME as a principal factor to even make money in the first instance. In other words, until there is TIME, there can't be money. TIME precedes money and even when a fellow no longer has access to money or access to money is reduced, TIME will still be much available in same quantity.
Of course, the superiority of TIME over money could stretch from earth to heaven; the import of the considerations of TIME in this context is its deployment to retirement planning. Anybody might tell you anything, the whole truth about retirement planning is that TIME is your friend if you start early. TIME on the other hand is equally your enemy, if you decide not to or start retirement planning late. This is so because TIME gives value to money. Guess what? Let me tell you a few facts about money.
Money is designed to be made today and spent much later. If you live to spend as you earn, you will be building a foundation of poverty.
It is not the money you make in the present that will determine your worth but the money at your disposal into the future. Telling stories of how much money you have ever made is not a sure inheritance to your offspring but the much you have left to cater for you and children' children long after you.
Money is not like matter that can neither be made nor destroyed. In other words, money can be made and destroyed. Spending current money in the present is a simple destructive and abusive attitude toward money.
If you treat money well, it stays but will leave if you don't for it has no friend or foe.
Let's leave that to focus on the subject matter. When a man perfects the art of adequately combining the forces of TIME and money in retirement planning, the fellow becomes intricately successful. What are the platforms on your mind when it comes to retirement planning? Please start early. How do i mean?
EARLY OPENING OF RETIREMENT SAVINGS ACCOUNT- RSA WILL TAKE OFF CONCENTRATED CONFUSION AND PRESSURE FROM YOU:
Availability of money increases over time. Salaries are increased at intervals, businesses that do not fold up also becomes bigger and more profitable over time if well managed. A man with less than five years to retirement will sure find it difficult to accumulate enough in RSA than a man who has, for over a thirty years period saved for retirement and that had kept increasing the funding of the retirement savings account as his income increased in all these years. In other words, opening a retirement savings account early takes off the burden of rush towards retirement from you. When you rush, you become confused, headaches and in many cases, heartaches abound, an early opening of RSA account is the only antidote and not any funny financial engineering rushed into. Starting early in retirement planning offers you the benefit of enjoying your life on one hand and yet preparing for the future on the other hand. It takes off confusion that is often associated with last minute rush before retirement from you. With an early plan, you can see ahead, think well ahead and much more, live well because you have distributed the potential confusions over the years within which you might have been planning. Late start in retirement planning will sure expose the planner to what I call concentrated rush which will lead to concentrated confusion and when concentrated confusion becomes full, it will lead to concentrated pressure and early death all because you will suddenly discover that TIME is no more your friend because you have very little time left to do the accumulation that should have been done gradually over the years.
There is nothing less than eighteen Pension Funds Managers in Nigeria as we speak. All you need is choose right by using best performance metrics at gauging your savings' progress at intervals. To do this right, you might take a look at current price performances in the Retirees account of your pension managers to compare with others in the industry.
I do hope this piece helps your plans towards your retirement goals. We shall be considering other tools of retirement planning next week. Let's meet then.