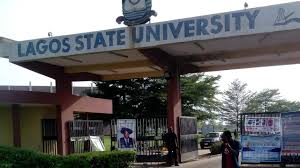 Challenges of Nigeria's 'millennial generation'
… LASU leads solution with 80 students employed part-time
The term Millennials is usually considered to apply to individuals who reached adulthood around the turn of the 21st century. According to Neil Howe and William Strauss, they defined the Millennial cohort as consisting of individuals born between 1982 and 2004. Millennials grew up in an electronics-filled and increasingly online and socially-networked world. They are the generation that has received the most marketing attention. As the most ethnically diverse generation, Millennials tend to be tolerant of difference. Having been raised under the mantra "follow your dreams" and being told they were special, they tend to be confident. They are often seen more slightly more optimistic about the future than other generations.
Many millennials graduate from higher institutions only to find themselves employed in unrelated fields or underemployed. The reason is clear, most institutions do not prepare students for life after school.
In order to proffer solution to after school frustration of the millennials, Lagos State University, LASU took the lead among other institutions by employing 80 students in the school library as part time workers. The University Librarian, Dr Oduwole Adebanbo, told the News Agency of Nigeria (NAN) that the initiative was aimed at empowering the students, develop their employability skill and work experience. According to him, the school management is also interested in the financial well-being of the students, so they provide opportunity for them to earn substantial money while they are in school. This is of just one of many projects the university management is working on that would beneficial to students in preparing them for the future. The 80 students were shortlisted out of hundreds of applicants and the selection process was transparent. Other institutions should take a cue from this laudable act and replicate it in their campuses.
Millennials are the largest generation and are the most educated generation in history. This sounds exciting, but with the supply of educated workers much higher than the demand for them in the workforce, it has created a perfect storm for unemployment and underemployment. This has led bad vices such as fraud, robbery, kidnapping and prostitution. In fact, majority of cases of unwanted pregnancy come from the millennials.
Although many would blame the government for not providing jobs that would go round, however, the issue of unemployment can be solved if the youths can create jobs on their own. The fact that the world is fast becoming a global village where everything is almost one click away should be considered as strength for the millennials. Unlike the older generation when doing business was tedious due to the fact that technology was not yet popular, Millennials have better advantage of information, communication and technology. This implies that they should perform well than the older generation in all ramification.
Many also among the millennials misuse or abuse technological innovation that can be used to their advantage, they rather waste their time on the social media doing what will not impact their future.
Our admonition to the youths is that there is much more to their lives than whatever level they are today. They should be aware of their surroundings and the opportunities that abound there. There are several opportunities in the nation today for the youths due to the innovations and new technologies that emerge per time. Believe in yourself because it is scarce these days to wait for someone to motivate you when you can do so yourself. Never give excuse for your present predicament. In every situation you go through in life, there is an idea hidden somewhere, all you need do is to look for that idea and turn it to opportunity. Be very hard working. Do not consume everything you make, learn how to save resources.  You can change your world by your decision, not necessarily by the economy changing. When you get better, the economy will get better.