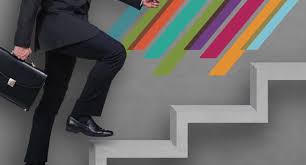 Akolawole Shoremi
"You have to be odd to be number one." ― Dr. Suess
Dear Readers,
I continue to say season's greetings to you. May this season continues to be on the positive side for the smart ones among us. May we continue to pride in grace.
I'd managed my way to bump the list of the shortlisted candidates for a promotional interview at my workplace, which I was not enlisted to attend. I had gambled smartly to attend the first interview. And somehow, having passed through the first process, I was ordered to appear before an emergency panel to defend how I got enlisted in the first place. I proceeded to manage my presentation smartly. There was obviously no concrete reason to have joined those to be interviewed but the opportunity I found to leverage on was enough to see me win the panel. The rest is history. That was how I joined the recommended eighteen candidates to become the nineteenth.  And at the end of the interview, just four of us were found deserving of the promotion. Yes, promotion! Haven't you heard from Emily Dickinson that, "fortune befriends the bold"?
My new office had a tradition. On resumption, we were briefed on the need to make a difference at our workplace. We were not just wanted to keep business as usual but to bring about significant inputs.  We were introduced to the department as game changers and it sure becomes an expectation that we work as such.
On a team's rating, we may not really have done much together since the department assessed productivity based on individual and not as a team. However, I made a remarkable difference that outlived my stay in the department.
I had tweaked the application, defied working conditions, and began to deliver the productivity of two employees every day. This came with a lesser working time for me; the energy expended in achieving this feat was one-third of the expectation from an average employee. I had the grace to begin arrive office late, deliver the productivity of two or more employees, and still leave office early before the close of business. Curiosity became the order of the day in my department; my newly found work techniques unsettled everyone. The office environment became enveloped with a wind of 'magic'. But there was really no magic. There was only a paradigm shift – the introduction of a game changer.
Gone are those days when glory belongs to the hardworking man. Today, attention has shifted to those who endeavour to think smart, work smart and deliver smartness. According to the lexicon, smartness is the state of exhibiting cleverness, intelligence, and intellectual capabilities. Contrary to a misconception, smartness does not translate into laziness. Being smart is a result of thinking lengthy. And since thinking itself is a complex exercise, not much people partake in it – what most people do is to worry.
In recent times, almost all employers are on the lookout for smart individuals who can change the fortunes of their organisations. Businesses are no more done as usual. The need for game-changers has become paramount that emphasis on formal qualifications are gradually giving way to proven creativity.
Below are three ways to increase smartness in ourselves and in our employees:
Encourage Creativity: This practice enables us to source for new ways of executing tasks. Contrary to the popular saying that a lazy man finds easy ways to do a hard task; developing easier ways to execute tasks is rather creativity to the optimists and opportunists. The assignment is getting the job done without complications. Not toiling for weeks what can be achieved in days.
Operate flexible principles: It is advisable we sustain focus on our vision and mission statements. But it is averagely not right to be rigid with our principles as it kills the opportunities to new initiatives.
Try the hard tasks: We only become smarter when we challenge ourselves on tasks beyond our assumed abilities. No one grows smart repeating the same tasks to sustain productivity.
In the words of Bryon Dorgan, "working hard and working smart sometimes can be two different things." I leave you to a smarter lifestyle.
We Can. We Will. We Must
Akolawole is a Social Media and Customer Service Executive, a Columnist with Stockswatch newspaper, a Techie, Media Geek, and an active Advocate on Entrepreneurship and Nation building. He can be reached via akolshoremi@gmail.com and/or +2348085366022 (SMS only)