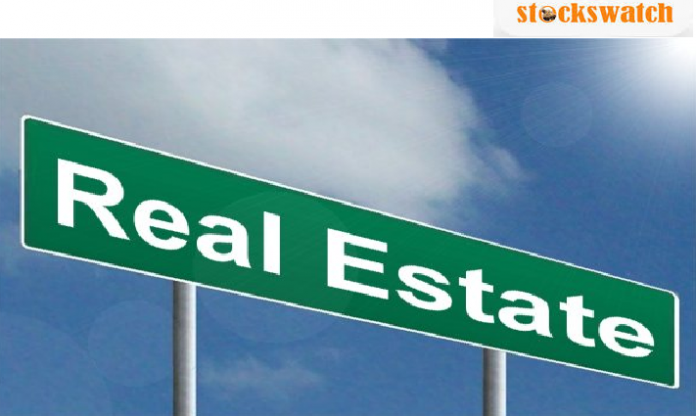 Frankly speaking, an average tenant engages in lots of negative thinking that decimates decisive progress. Since we are a people who go for nothing but the truth, I wish to draw the curtain for meritorious discussion along this line and hope this will gear up a definite action in a score among my numerous readers.
Red zone is usually a danger zone anywhere in the world, thinking within this environment could be dangerous and devastating. We shall be treating some of those thinking habits that tenants must break away from in this article. Surprisingly, some of the habits of tenants are passed down from past generations. Only few people who break away from these habits, myth and thinking pattern are able to distinguish themselves from the onerous consequences.
Let is consider few of the myths of tenants.
* MY DAILY EXPENSES ON FRIVOLITY CAN'T HINDER MY BUILDING PROJECT, WHEN THE TIME COMES EVERYTHING WILL FALL IN LINE
Side Effect: Anyone who fails to plan is planning to fail. It is hard for a wasteful person to safe. The habit of saving is a discipline that requires serious determination. Anyone who finds it difficult to save his hard-earned resources may be troubling his own life. Lavishness tends to waste and waste is a virus that war against progress.
* MY LANDLORD IS GOOD, I MUST REMAIN LOYAL TO HIM, DEAD OR ALIVE
Side Effect: This will make this category of tenants an object of derision and is capable of keeping him in perpetual slavery to his landlord and family members if nothing changes the thinking of Mr Tenant on the short term.
* I MUST BUILD MY HOUSE IN LAGOS STATE AND NO TO ELSEWHERE
Side Effect: The available plots of land in Lagos are far from the state capital, most of the lands that is available in Lagos state are sand filled, extremely expensive for people of your financial status, it requires unwavering documentation, prone to thuggery and fraudulent activities and majority of the owners of the land are ready to frustrate buyers by reclaiming their lands from coward but easy-going and peace-loving buyers. To console you, they may re-sell your land to you or make you to loose your investment outrightly if you lack the techniques of the game of land investment.
Outside of all of these odds, the prices of land, building materials and the cost of hiring labour to build your house in Lagos state are on the roof top.
* I WANT TO BUY A HOUSE NOT A PLOT OF LAND
That is good but what is wrong in making a wise investment decision that can help you to actualise your plan faster. You can actually engage in building a house outside your preferred Lagos environment, re-sell it and boost your investment to get you your Lagos home. Don't forget that those who know how to save water during raining season will never lack water in dry season.
Side Effect: Can you count the number of years that you have been nursing the idea of buying a house in Lagos state without fulfilment?
If you can look far and get outside of Lagos state, you can invest in landed properties and also build houses that you can commercialise to raise the money that you need to live in luxury and retain your Lagos based status as long as you desire throughout your life.
* I WISH I GET MORTGAGE FINANCING
Good thought, there could be wisdom in foolishness and vice versa but have you thought over it beyond the surface? Have you asked from some experienced mortgage slaves who have experienced this trap abroad?
Please, before sticking your beautiful head and your precious name, take a little time to seek for first-hand advice from people who have tasted mortgage before. Talk to friends and relatives who have lived or living overseas, if they do not have first-hand experience, they too might have someone they can draw their advice from. Specifically ask for the challenges in paying back of the mortgage.
Side Effect: If you stick your neck without knowing the events lying ahead, you may be volunteering to cause yourself a great harm. Mortgage is good for those who have a payback backbone. Check if you have such support that is strong enough to span through the long term repayment plan.
Ask yourself if mortgage is the only option for you, there might be some other windows of opportunity that you are yet to discover or uncover.
* MY FRIEND BUILDS IN LAGOS STATE, I ALSO MUST
This statement has kept many people of old in life-time tenancy because they refuse to separate thair fate from that of their friends.
Living under on roof or within close proximity does not guarantee friendship. We have seen many long lasting friendship among individuals who live far apart and have also seen those whose friendship collapse while living close-by.
Side Effect: It will be a regrettable mistake if you tie sentiment and relationship to the wheel of your progress. Talk to old people who are still living as tenants, you might draw one thousand and one lessions from their hard-to-correct-mistakes that eventually nailed them to a spot in life.
* I CANNOT LIVE FAR AWAY FROM MY WORK PLACE
Your work is your work, your family is your family, your home is your home. As much as you consider your work, consider the comfort of your family also.
In fact, most times there are hidden opportunities in expanding your scope. Myopic thinkers operate within a narrow sphere, if you are flexible, fresh opportunities are scattered around.
I have seen many millionaires who made their money outside living in Lagos state and conversely, I have also seen majority of people who are head bent in living with poverty in Lagos state yet if you ask them to look outside the box they act in defiance. What an irony!
To journey in safety in today's economy without barricading yourself, it will be necessary to disassociate oneself from barriers that myths and negative thinking and actions are posing on the way. Get started, make a move towards achieving your housing goals today. It can never be too early, but it can be too late to jump into action.