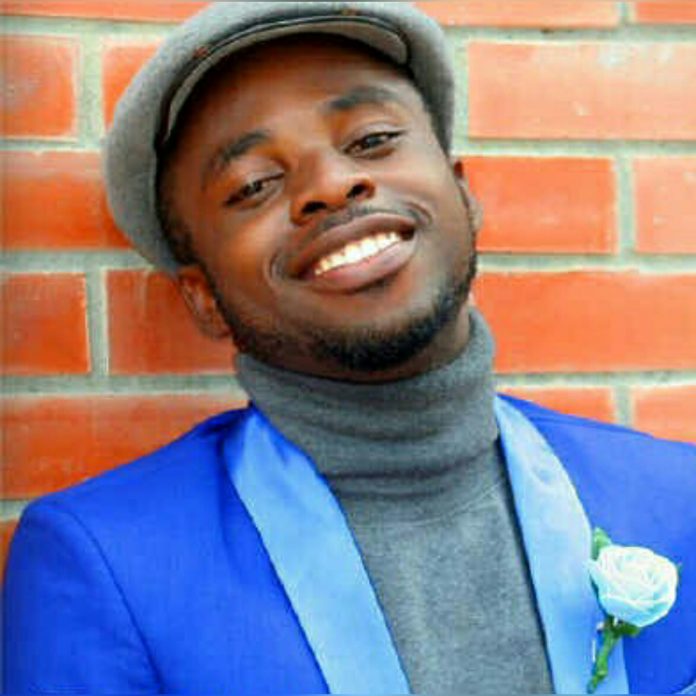 Tosin Salako is an entrepreneur, a music consultant and a fast rising star in the entertainment industry. He is the lead consultant at Quaver Music Consult. This brilliant graduate of Physics and Education from the University of Ibadan went further to study music where he obtained another degree from the Associated Board of the Royal School of Music U.K. Salako is also a seasoned song writer, multi-instrumentalist and a vocal coach. His mastery and vocal skills positioned him to be among well sort after Nigerian gospel artistes. This creative thinker and lover of books shared his experiences and motivations as an entrepreneur. Wole Olajide brings excerpts.
What is the nature of your business?
I am the lead consultant at Quaver Music Consult. My organization renders musical services which include: recording of jingles and voice over for corporate adverts, music training and mentoring for children and adults. We organize musical fairs and competitions, train church choirs and consult for musical band. We are expert at vocal coaching and musical instrument training. We prepare students for foreign music exams like the ABRSM and Trinity School of Music. Our business also includes outsourcing music coaches and instructors for schools. We are also into sound reinforcement and sound engineering. We are currently running a music and photography boot camp for children and teenagers in Lekki, Lagos.
Who are your target customers?
Our target customers range from the regular lovers of music to businessmen who need radio and TV advert. We render service to the churches that desire quality music. We also get patronage from parents that wans to expose their children to music and international music examinations. We as well render our service to the big corporation that wants to organize talent hunt shows.
What is your motivation? 
As an entrepreneur my motivation is the desire to see people use their talents to the fullest. It is a well-established fact that Nigeria boast of many great talents but years of experience have taught me that talent isn't enough. Skill is needed to sharpen the talents. I developed interest in music while I was 200 level in the university and I bought my first guitar with savings from my monthly allowance. At that time it was as if I just started living and I finally found what I could stay up all night for asides reading. Music gave me freedom to express my very own perspective and taught me a lot of useful life lessons. My social interaction was very poor and I couldn't multi task effectively, then I realized that in music, it is required to interact with your band and your audience; so I started working on myself in those areas. Music taught me patience and perseverance because for the most part while practicing, you need to keep repeating your lines or phrases till you gain mastery before moving to the next phase. I think I am quite far from what I used to be back in those pre-music era. I was also helped and encouraged by the network of friends I kept. When I am not ministering at events as a guest artiste, I work as a commercial song writer. This is something I find easy doing and this part of the music industry is gradually developing in Nigeria. I write songs for other artistes and also arrange written music.
What were your challenges?  
It was quite tough convincing my parents about this career path. I had to thoroughly explain myself before I got support from my family.
At the initial stage, many client needed a brand with experience, they wanted to see what you've done to be able to assess if you can do what they want you to do.
Running a music business is very lucrative and also capital intensive most especially when it comes to acquiring gadgets and equipment. The good thing about it is that the more events you organize the more you are perceived as a top personality in the game but it also means the more you spend.
Perception is key, forming the perception in the mind of people takes a long time but if you want it in a short time then perception is expensive.
This business requires partnership and collaboration with other companies and in the beginning that was not easy to come by.
In order to address these challenges, we had to do a lot of free jobs and free trainings to build our portfolio. We took up partnerships that weren't profiting us financially but gave the company a higher profile.
You said you write songs, have you done any album so far?
This year I released the song titled Oparachukwu (son of God) a simple worship song that describes the mercy of God that I have enjoyed firsthand, it was produced by AMVA award winning producer Gbade Adetisola and currently the video production of the song is ongoing which would be out for viewers in August 2017. Another song in the pipeline which actually portrays the kind of artiste I am and my style of song is titled Jekaiyelemo (Let the World Know), to be released before the end of the year.
How can young people improve on themselves? 
The first thing I would say is that young people should follow whatever they are passionate about and should not settle for less. Read books, there is no improvement beyond the level of one's knowledge. Attend seminars go for events that add to you and take advantage of the internet.
Tosin Salako Can be reached via email: iamtosinsalako@gmail.com, twitter: @officialtosinsalako.