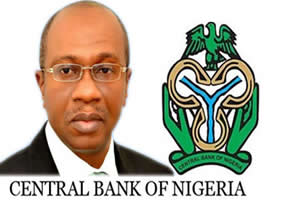 Stakeholders in various industries including, Small Medium Enterprises (SMEs) and Association of Non-Bank Micro Finance Institutions (ANMFIN), have again tasked the Central Bank of Nigeria (CBN) to resumes and ensure sustainable disbursement pattern of the Micro, Small and Medium Enterprises Development (MSMED) Fund.
For instance, the President of ANMFIN, Mr. Hamid Afolabi, stated that the MSMEDF was playing an important role in improving financial inclusion in the country and further delay in its disbursement would course market distortion and undermine financial inclusion.
He, therefore, appealed to the CBN to sustain the disbursement of the fund to avoid a backward trend in the financial inclusion campaign.
Afolabi, who disclosed that ANMFIN is currently the largest microfinance network in Africa, said that in spite of the economic situation in the country, ANMFIN had continued to make giant strides which could be reflected in its 2016 performance.
"Financial linkage is one of the areas the association has excelled in 2016. In spite of the challenges we faced with the CBN MSMEDF, we were able to access about N500million for our Micro Finance Institutions (MFIs) through the fund,'' he said.
Although, the apex bank has promised that it will soon recommence the disbursement of the MSMEDF to the targeted persons and sector.
Commenting on this, the Director, Development Finance, CBN, Dr. Mudashiru Olaitan, noted that the apex bank is in the process of overhauling the disbursement process to make it more efficient.
"I quite agree that there have been some delays; there is no doubt about that. But we are trying to overhaul the system to make it much more efficient and effective.
"Nevertheless, while we are reviewing the process, I think there have been some disbursements (we have made); we have disbursed about 500million to about 60MFIs.
"We are not resting, we are going to continue.
As part of its developmental role and mandate of promoting a sound financial system, the CBN launched the Micro, Small and Medium Enterprises Development Fund on Aug. 15, 2013.
This was in recognition of the significant contributions of the Micro, Small and Medium Enterprises (MSME) sub-sector to the economy.
The sub-sector is characterised by huge financing gap which hinders the development of MSMEs.
The fund prescribes 50:50 ratio for on-lending to micro enterprises and SMEs respectively by Participating Financial Institutions (PFIs)
On the duration of the loans disbursed to ANMFIN members, Olaitan said: "The loans are supposed to last for 12 months after which the borrower is expected to pay back, although, for those going into productive activities, the loan tenure can last for as much as three years.
Similarly, Small and Medium Enterprise (SMEs) operating across the country often lament non availability of loan facility in most of the commercial Banks in the country.
Although many business owners who need financing will automatically think to turn to a bank for that funding, traditionally, the paperwork and processing costs involved in making and servicing loans have made the small loans most entrepreneurs seek too costly for big banks to administer.
In spite of many major banks unveiling special services and programs for small businesses; while others are streamlining their loan paperwork and approval process to get loans to entrepreneurs faster, entrepreneurs believed that it is very difficult in accessing any of the government intervention funds through the Deposit Money Banks (DMBs), which they said had affected expansion growth drive real sector and undermined its contribution to the economic development.
According to the National President, Association of Small Business Owners Association of Nigeria (ASBON) Dr, Femi Egbesola, who believed that if the central bank continues to disburse any of its industry targeted intervention funds through the commercial banks there will be little or no success.
"This is because banks are not seeing themselves as a social corporation, where they want to assist the public. They see themselves as business ventures, while they are particular about what they want to make as profits, and they run away from any risk however small it may be.
"For that reason they want to really build SMEs because they see us as a very high risk venture and that is why the N220 billion schemes meant for the MSMEs growth is not working.
"Till date I can tell you that very few people have access that money. If CBN want to be sincere tell them to publish the name of the beneficiaries you will be surprised, because very few people have been able to access it, and it is because conditions that is attached to it  is very difficult for SMEs in the real sense to access", he affirmed.