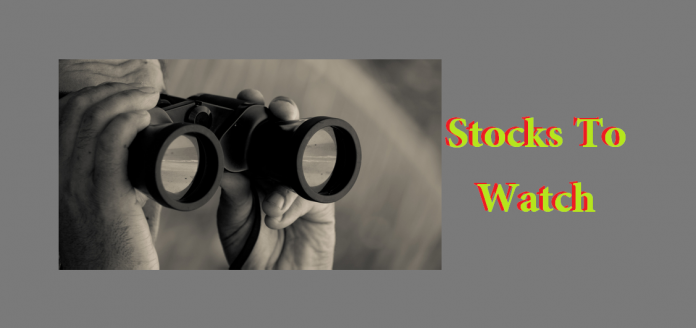 Afuwape Gbolabo
FIDELITY BANK:  The stock relapsed last week. It however within the week vacillated between N1.55 and N1.71 before closing at N1.60 or a decline of 4.76 percent due to profit taking by traders and investors alike. The stock is expected to rebound all things being equal to N1.70 or even higher as it approaches its 52 weeks' high of N1.77.
DANGOTE FLOUR:  Recall that the company recently sold its noodles production outfit to a big rival last week? The stock price had in the last 2weeks relapsed by 5.29 percent to close last week Friday at N9.00. Dangote flour's stock is expected to be trading at much higher price considering the company's exciting 2017 Q3 financials asides the positive elasticity of demand for its product line which makes the stock buyable for the long term. The stock which has its 52 weeks high at N9.97 is expected to rebound this week and break its resistance in the medium term. If it does not, hold on to it.
FIDSON:  The stock price' 52 weeks high is N4.00. It vacillated between N3.91 and N3.58 last week, closing at N3.91 or 3.99 percent growth. On the strength of its 2017 21kobo Q3 EPS, Fidson's stock is expected to come good this week.
FIRST BANK OF NIGERIA HOLDINGS (FBNH):  Though the bad loan write offs had largely reduced the appetite for the stock in recent times, a price surge soon led to mass shed and the price declining by 4.56 percent after losing 33kobo last week. This group, consisting of Nigeria's pioneer money lender with its 52 weeks high at N7.79 is expected to stage a comeback this week. 61 kobo 2017 Q3 EPS despite the loan loss provision makes the stock strong for medium and long term hold.
UCAP:  Has done quite remarkably so far in 2017 though it shed 2.73% last week to close the week at at N3.21. the possibility of the stock approaching again, its 52 weeks high of N4.06 on the strength of its 2017 Q3 earnings can't be ruled out. And who says the journey can't start this week? watch out for UCAP.
AFRIPRUD:  Going beyond its primary share registration business, to diversifying and generating more revenue from various other investment activities is a big plus for the young company. The last week price shed should be an invitation for entry this week. Thereafter, hold.
ETERNA PLC:  The price loss of 10.48% in just one week is quite much for the stock. Current price of N3.76 is considered low enough relative to its N1.13 2017 Q3 EPS. This, which is one of the best in the market makes the stock price looks good to attaining its 52 weeks high of N4.56 in the soon.