Wole Olajide
Seun Shobo is a creative and objective multi-gifted young man fondly called The BrandMASTER. He is currently one of Nigeria's leading brains in the sphere of branding. Shobo is a versatile genius who operates in various capacity as a brand consultant, voice over talent, media strategist, vocalist, and compere. He founded The BrandMASTER and personified it as his official name.
Shobo studied Botany at the University of Lagos. Subsequently, he went on to graduate as an outstanding student from Daystar Leadership Academy, Africa's foremost school of brand advertising – Orange Academy and the prestigious School of Media and Communication, Pan Atlantic University.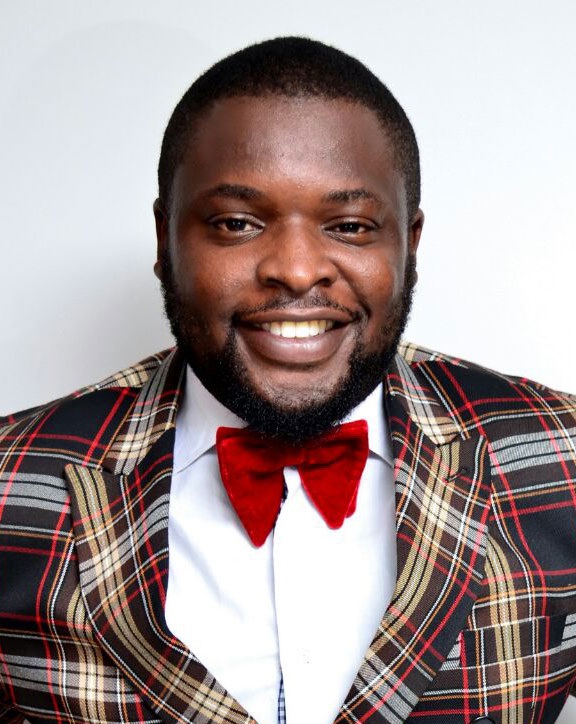 His wealth of experience in the Marketing Communication industry has earned him numerous accolades from the media and awards from different higher institutions across Nigeria as an exceptional role model. He is a very creative and daring individual who has birthed numerous start-up brands that are leading presently. Seun is obviously an experienced marketing communications genius with immense insight about the Nigerian consumer who is in tune with global trends and its application practically. He is extremely meticulous about brand identity and brand archetype and has consulted for various multinational brands.
The BrandMASTER offers varieties of services which include: corporate branding, personal branding, family branding, media strategy, creative/graphic design, digital marketing, voice over, and event facilitation.
Shobo is also the founder of The Voice Over Academy, Nigeria's pioneer learning hub for voice over talents. He has created an unusual niche which is fast taking Nigerian voice over talents to the global scene.
He set up the voice over academy to transform the voice over industry from irrelevance to global relevance. As a voice that has dominated the airwaves for over 10 years, Shobo believes people can make a major living from their voices provided they give it the desired attention.
The Voice Over Academy, is dedicated to grooming and churning out world-class voice over talents.
With the vision to simply become the preferred reference point for excellent voice talents across Africa, the academy is focused to achieve its goal through intense curriculum with inspiring and practical teachings from its team of veterans. The Academy has and has graduated two streams successfully since its inception in May 2016.
Shobo defined creativity as rearranging what we know in order to find out what we do not know. He went further to say "to think creatively, we must be able to look afresh at what we normally take for granted."
According to Henri Matisse, Creativity takes courage. Seun Shobo has obviously proven to be among the courageous enterprising youths making impact in Nigeria.