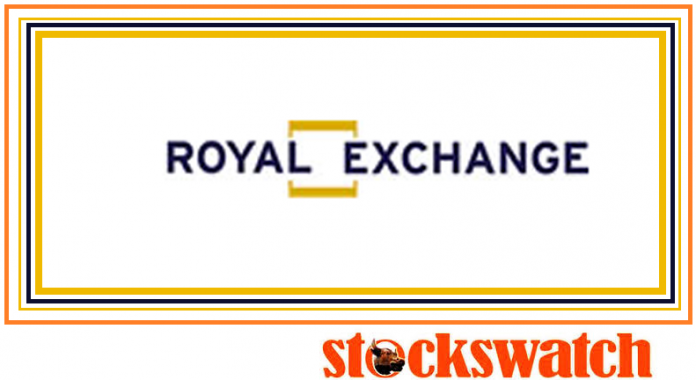 Royal Exchange Plc. Nigeria's foremost financial services group on Thursday said it is set to unlock new growth potentials that will increase consumer value and better returns on investment to its teaming shareholders.
The company with interest in general insurance, life insurance, asset management, healthcare, as well as micro finance banking is taking advantage of synergies, as a financial conglomerate in its new drive for growth.
This is going to be supported with a new inroad into agric insurance, the country's new expanding goldmine, having secured approval to underwrite agric-business from the National Insurance Commission (NAICOM).
Speaking to shareholders at its 48th Annual General Meeting in Kano, Mr. Kenny Ezenwani Odogwu, Chairman, Royal Exchange Plc. told shareholders that the future of the company is bright, stating that management has done very well in growing the business and bring stability in its operations.
"As always, Royal Exchange stays abreast with many of the initiatives it has put in place to grow its market share and attain market leadership position." According to him, the Group is currently streamlining major components of her business, service delivery, processes and operations to deliver superior returns in the short-term to the shareholders. This we believe will reposition our great company as not only a major industry player, but as potential game changer, Odogwu assured.
In the financial year ended December 2016, the Group recorded a 16 percent growth in gross written premium from N10.79 billion in 2015 to N12.52 billion in 2016, while total assets of the group witnessed a growth of 19.4 percent, from N26.5 billion in 2015 to N31.67billion as at December 31, 2016.
Alhaji Auwalu Muktari, Group Managing Director, while responding to shareholders questions, stated that Royal Exchange Plc. will strive to pay dividend next year, having maximized available growth opportunities, including investment and underwriting during the year.
Said he, "For the future that we behold, our goal is to continuously redefine, reinvent and differentiate ourselves in the market place. The focus would be on achieving sustainable growth for our company through deepening of our revenue base, improving service delivery support system and at the same time keeping a lid on our group-wide costs".
In recognition of the efforts being undertaken to reposition the company, Royal Exchange Plc. recently won two awards from Business Today Online as the 2016 Insurance Company of the Year, while the Group Managing Director, Alhaji Auwalu Muktari was also adjudged the 2016 Insurance Man of the Year.
Royal Exchange Plc. started operations in 1918 and continues to be driven by innovation and a determination to offer services that are of exceptional value to its customers. Following the recapitalization exercise in 2007, the company was reorganised into a group structure comprising Royal Exchange Plc. as the holding company and five strategic subsidiaries namely:
Royal Exchange General Insurance Company Limited (Non-Life Insurance Services); Royal Exchange Prudential Life Plc. (Life Assurance Services); Royal Exchange Finance and Asset Management Limited (Financial Advisory Services); Royal Exchange Healthcare Limited (HMO and Health Insurance) and  Royal Exchange Microfinance Bank Limited (Banking Services).