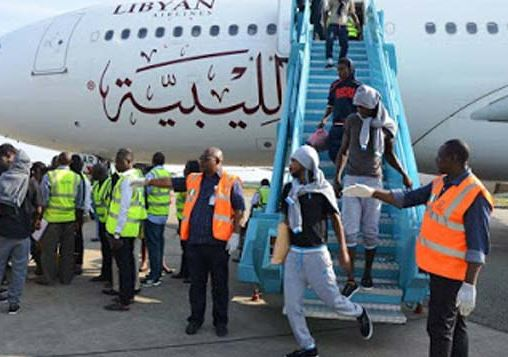 Since the news came out that Nigerian migrants have fallen victims of a growing industry of slave markets operating in several locations in Libya, the incident have generated widespread condemnation in different parts of the country.
Following it, are serious allegations of violations and abuses of international human rights law and humanitarian law against Nigerians and other African women, men and children in Libya with absolute impunity. All these also have been widely reported.
Family members are reported to be denied access to their loved ones, or even information on the fate of Nigerians and other African citizens trapped in that country.  All these atrocities committed are humiliating not just to Nigeria and Africa as a whole, but also to human civilization and the fundamental principles of human rights under the United Nations (UN) Charter.
Nigerians and other African migrants who find themselves in this situation cannot afford to wait any longer for their leaders to end their suffering and other atrocities being perpetrated against them.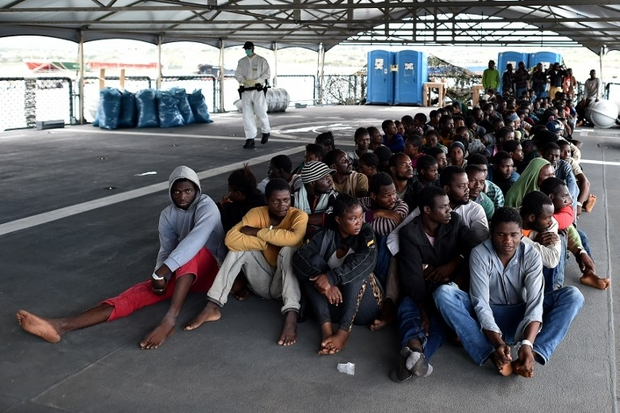 African countries such as Ivory Coast and Chad have already taken active steps to protect their people from these despicable acts and bring them back to their home country.
We therefore call on the Federal Government not to waste any more time, but to follow suit and save Nigerians from slavery in Libya. The immediate objective should be to evacuate identified stranded Nigerians in Libya and other countries in order to bring them back to Nigeria and rehabilitate them.
Another step is for the federal government to set up a commission of inquiry into the alleged slavery incidence. Such commission of inquiry should be given the mandate to establish the facts and circumstances surrounding the slave auction and other atrocities being perpetrated in Libya against our citizens and other African women, men and children.
In addition, the commission should also endeavor to collect and preserve evidence, as well as clarify responsibility, including the potential complicity of any governments and non-state actors.
It must however be noted, that the political situation in Libya today is very sad and unfortunate. Right now, the nation's political leadership do not have the where-withal nor the commitment to crack down on the perpetrators; as their hands are full with their domestic crises. Hence the human smuggling networks operating in that country are killing, torturing, extorting and detaining migrants at will.
The ECOWAS Court of Justice has already come out strongly, condemning the slavery act as a serious violation of human dignity and formally prohibited by all international human rights instruments.
In view of the desperate efforts to migrate, this paper believes that the hunger to move across the shores of this country in search for greener pasture abroad can be effectively tackled when viable alternatives are made available by government to engage our youths.
We therefore call on the leadership of the country to rise up to the challenge by creating an enabling environment that would encourage wealth creation and empower the youth population in Nigeria. To stem the current migration crisis, the FG should do everything possible to make the country conducive to discourage youths from embarking on such journey and risking their lives.
By fixing the security, as well as providing other critical infrastructures in Nigeria, it would also reduce the chances of people taking the risk and ending up in the Mediterranean Sea.
Given Nigeria's leadership role in the region, our government can and should provide greater leadership to push Europeans and African leaders to go beyond merely condemning the atrocities and act swiftly to end the shocking abuses, remove Nigerians and other African women, men and children still trapped in Libya.
At times like this, Nigeria needs strong and principled leadership to salvage this urgly situation, and we believe our leaders can and should lead the way. It's not only the right thing to do, it's also critical if the country wants to remain relevant in regional and international affairs.
The United Nations and African leaders need to take urgent and strong action in response to the dire human rights and humanitarian situation in Libya.