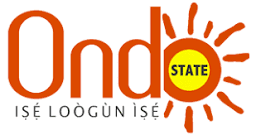 By: Kris Obiaje, Akure
Until the advent of democracy in 1999, very few families could boast of a personal home in Akure city. Years of military incursion into our body polity brought untold hardship on the people, consequent upon years of mismanagement and the cannibalization of the nation's economy.
This arguably means wealth was left in the hands of very limited and selected groups of people; majorly a clique of bootlickers and military apologists who held the nation to ransom in those days of the swarming locusts.
When citizens could barely put food on the table, how were they expected to afford mortgage or think about putting up personal roofs over their heads?
All that changed when Nigerians exhaled the stifling breath of the foul military atmosphere and joyfully welcome the new breathe of the government of the people by the people – democracy, in 1999.
With democracy came elected, accountable and representative government. It means our commonwealth though still in the strangled hold of the elites, could eventually trickle down the winding hall of the national cake dining room.
Before 1999, Akure the capital city of Ondo State looked the perfect ancient city which it represents. A privileged view from the sky would reveal a cluster town with a sprinkle of structures scattered about its suburb.
A view of the rooftops would show a sea of brown blanket with a tinge of animated spots here and there. This was the era when it was hip to have a building with aluminum roof. It was a status symbol. And very few country men could afford it. The red roof was a rare thing back in those days!
The only dual carriageway way in the city and as a matter of fact and arguably, the whole of Ondo state prior to 1999 was the few kilometers of Alagbaka/Oba Adesida/Oyemekun road.
The now colourful Arakale road and many others in the city now looking beautiful were only winding, potholes filled cartroads.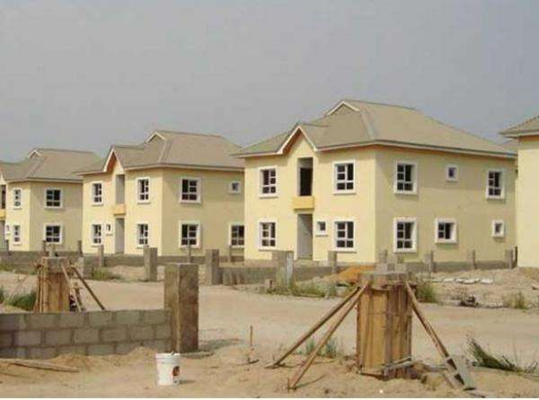 Very few modern structures littered the city. Very few modern residential apartments were available. You needed to proceed to the elite's upscale quarters such as Ijapo estate and the then developing Oba-Ile estate in order to acquire taste you crave residential quarters. Alagbaka quarters were majorly government constructed civil servants residence.
Now burgeoning Alagbaka quarters and its attendant extension was only a heavy forest with a sprinkle of structures here and there.
However, today, almost 18 years down the democratic lane; a first time visitor to the sunshine state capital will behold a cosmopolitan city. To say Akure has come of age, development-wise, would be an understatement.
Akure as at today is one huge construction site of both commercial and residential building construction. Akure has enjoyed expansion in the last few years to an extent that several quarters and suburbs are becoming huge cities and markets on their own.
Today, new developed and still rising areas includes; Idanre road-Adofure, Gaga-Oke Aro extension, Ondo road/barracks, Aule with its several extension behind Onyerugbulem on to FUTA, Orita Obele and Ijare extension, Irese/Shagari Village, Isinigbo/Jegele/Igoba, Oba-Ile/Estate and its extension. SCIB is one immense emerging city of its own, cleanly hidden behind Oba Ile estate from the north and the Federal secretariat from the east; if you ask me, I will say "security guaranteed."
Oda road and its several extensions is there. So is Ijoka another vast city, but sadly disadvantaged by its narrow single lane access way.
Indeed this city is mutating!
In those days, NEPA area, Arakale and Oba Adesida used to be the centre of the town. But that has now changed. In the days of yore, you can travel from one end of this town to another in less than 30 minutes, free of traffic.
But today, a trip from say, Olope in Ijoka area to Isinigbo, another fast rising neighborhood, may take you a minimum of an hour thirty minutes.
Beautiful architectural masterpiece now dots Akure landscape, both residential and commercial. Arakale and Oba Adesida are in a kind of bet to see who should house the best commercial building. It is being said in hush tones too, that my people from across the Niger are in competition to give others run for their money on who should own what building along those axis.
Every quarters in Akure now host choice residential apartments. The prerogative as it seem, have been take away from the once prized upmarket Ijapo, Alagbaka etc axis.
If the city is undergoing this change, what then is the cost of residential apartments? Businessondo went to town to sample people's opinion on; what the cost of  house rents are now in the city; to find out if cost is going up or coming down and if rising – what are the reasons?
We administered questionnaires and spoke randomly to 123 people – city wide. Among the questions asked includes; what part of city do you live and what is your residence type and current apartment cost? What is your opinion on the cost of house rents in the city? In your opinion, is rent going up or coming down? And if going up; what do you think is responsible?
From data collated, it is seen that respondents lives in several parts of the city; from the choice areas to other parts of town.
They also occupy the various categories of apartments listed in our questionnaire. With very limited people living in Duplex and 3-4 bedrooms apartment. According to an Estate agent Mr. Charles Oludayo, "Akure is still a little backward in terms of tenants taking up duplex apartments. We have them, but there are very few; mostly in Ijapo, Alagbaka and Oba estate. Most duplex in town are occupied by house owners themselves. "
We also asked another property agent why very few people opt for 3-4bedrooms apartment, as noted from responses sampled. He said, "First, in this part of the country, there are expensive, because majorly Ondo state is seen as a civil servants' state. There are no industries or companies. People are just managing.
"Then secondly, some people feel if they rent big apartments, their extended family members will use that as an opportunity to come and live with them to increase their financial burden. So people normally go for 2-bedroom. It's cheaper."
Of the respondents, 78 people who are tenants complained that rents in the city were going up. While, 34 respondents which falls among landlords said the cost of rents were normal. Another group of eleven respondents who are tenants agreed with the landlord that Akure city rents were still on an affordable side.
People who said rents were going up gave divergent reasons and among the number that said rents were normal still provided certain positions why rents may have been considered to be escalating.
To begin with, twenty nine respondents said rents are increasing because building materials and labour have more than double their previous cost. While ten respondents said rents are determined by what part of the city the apartments are located and eight people stated that choice decides what tenants pay as rent.
In the words of Mr. Adariku Rapheal, a federal civil servant resident in Oda road, Akure, "when I moved here from Bayelsa, I initially got a room apartment, but even at that and without my family, I wasn't comfortable. I have always been a 3-bedroom apartment person.
"So when my wife and kids eventually joined me here, I had to go for what would make us Comfortable. So I will say, choice often determines how much you will budget for rent. "
It is obvious Nigerians have been having hard time surviving; no thanks to the economic downturn the nation is experiencing. Long before the recession witnessed in the Buhari-led administration era, the economic compass never swerve favorably towards the ordinary Nigerian.
On account of this, sixteen respondents says the economic situation in the country is having dire consequence on the real estate sector, especially as it has to do with the common man finding shelter over and around him.
Fifteen people gave the opinion that rents are increasing because, Akure itself is developing and expanding. A respondent, Chief Adebayo Adetiba said, "twenty years ago the last house in Oda road was before grains Silos.
"But today, Akure has expanded and become part and is almost swallowing Oda town. Around year 2000, no modern house was found in Jegele village along Ado road, but today, you have Igoba becoming a big town. People have extended to Isinigbo and around Police College. So the town is growing and rent is growing with it. "
A lawyer, Barr. Ushie Ben has this to say, "When a city expands and develops, the normal quest for accommodation increases, therefore demand drives up prices, that's what's happening in Akure now.
"I recall paying 45,000 for a three bedroom apartment in Davog area Ijoka between 2001 and 2006. That same apartment would now go for between 150,000 and 180,000. When I lived there, Alakunre was the last bus stop. But go there now; Taxis go as far as Olope or thereabout I cant recall now. "
Furthermore, another group of eighteen of respondents laid the growing rent cost to the activities of property agents and greedy landlords. They opined that their scheming is a huge factor in rent increments in the city.
According to Mr. Awoyemi Michael, "the handwork of agents is written all over house rent price. They will charge you 10%, and before they take you to see an apartment, they will tell you to pay registration and transport fare.
"Some agents are also caretakers. They increase rents when landlords haven't asked them to. These people place unnecessary burden on tenants.
"Some landlords are so greedy, they increase rents as price increase in the market. Tell me, a house someone built 20 years ago and he is not even maintaining, why increase rent?"
In the words of Adeyemi Emmanuel, "house rents are escalating due to economic down turn the nation is experiencing and due to the lazy activities of heirs and inheritors. It has little to do with cost of materials. Houses that are as old as 10, 20years, these people keep putting outrageous rents on them."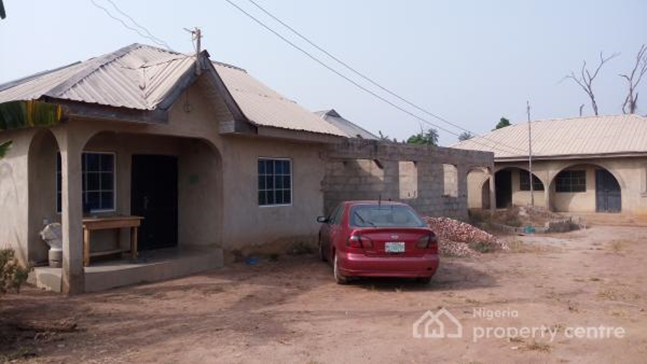 Credit: Nigerian Property Centre
Another set of nine and eight respondents says rents are going up on account of urban migration and because Akure is the capital of Ondo State respectively.
They say as people relocate to the capital city, there is the struggle for available apartments in accessible and areas closer to city centers.
Rents in Akure city are in various categories even as the cost are in categories depending on facilities provided, area of town and nearness to city centers.
According to the figures presented in the mini table below are the following apartments types; a room, a room self-contained, a room and parlour self-contained, 2-bedroom, 3,4-room and Duplex.

Categories of apartments, areas and cost
A room apartment is what a vast majority of Nigerians make do with. Here they sleep and wake everyday where they go out to eke out a living. It is the face-me-I-face-you, You-dey-find-my-wahala type of housing where I-pass-my-neighbour attitude holds sway.
In many parts of Akure, a room apartment can be obtained at between N18, 000 and N36, 000. The same apartment according to collated data goes for between N40, 000 and N35, 000 in Oba Ile estate and N50, 000 and N40, 000 in Ijapo/Alagbaka if available at all.
A room self-contained are said to be referred by single-working class ladies. In many parts of Akure, this are put up for between N60, 000 and N80, 000. In Ijapo/Alagbaka areas; N100, 000 and N70, 000 and Oba Ile and other upscale areas; N70, 000 and N90, 000.
Facilities here are a room with an en suite bathroom and toilet with a kitchen.
Most working class bachelors tend to prefer a room self-contained apartment. This is usually a room, another room which serves as sitting area, a toilet and bathroom en suite and a toilet with a small porch to boot.
In Ijapo/Alagbaka sector this goes for N160, 000 and N140,000. In Oba Ile estate and its equivalent prices ranges around N150, 000 and N120,000. Other parts of Akure; N120, 000 and N70, 000 depending on area and the facilities available.
The style these days in building construction of 2-4room apartments is to have all rooms en suite. Akure city is equally catching up on this modern development.
Two bedrooms apartment in many parts of the city as preferred by people with families are put for between N180, 000 and N120, 000. In Ijapo/Alagbaka quarters: N300, 000 and N250, 000. Oba Ile and the likes: N250, 000 to N180, 000.
Estate agents claim many families prefer the former to a 3-4bedroom apartment. But where available in Ijapo/Alagbaka, rents ranges from N400, 000 to N300, 000 depending on facilities available. In most parts of the city, N250, 000 and N180, 000 and Oba Ile and equivalent asks for, N300, 000 and N200, 000 going by the provided amenities.
And finally the upscale apartment; duplex. These are mostly in upscale areas with a few in other parts of city available for rent. In Ijapo/Alagbaka axis, there are up for between N1.8m and N1.2m. Other parts of town, N1.0m to N700, 000. Oba Ile estate and equivalent axis; N1.4m and N1.2m.