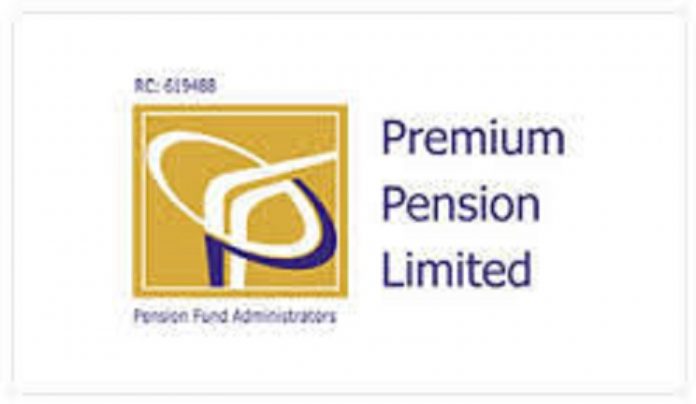 MATTHEW OTOIJAGHA
Premium Pension Limited, a foremost Pension Fund Administrators (PFAs) in the country is set to commence the payment of enhanced monthly pension to its retirees with effect from December 2017, following PenCom directive.
The essence of the upward review of the monthly pension is to ensure that it synchronizes with growth in pension funds and also respond to the yearnings of the retirees. The increase of the monthly pension of all retirees on Programmed Withdrawal is due to the income earned on investment of their pension asset being managed by the Company.


Speaking at the Corporate Headquarters of the Company in Abuja, the Acting Managing Director/Chief Executive Officer of Premium Pension Limited, Mr. Kabir Ahmed Tijjani said, "The upward review for the payment of monthly pension to retirees is a clear indication that Premium Pension fund rate has appreciated and become robust and more competitive in the pension industry."
The payment of enhanced pension will apply to retirees with reasonable balances in their Retirement Savings Accounts (RSAs), which has earned significant income overtime. This is an indication that RSA holders are made to benefit from increased return on Investment of pension funds.
While expressing his delight on the positive development with regard to the upward review of the monthly pension, a retiree with the company, Alhaji Abubakar Sheriff said that, this will further encourage the retirees to have faith in the new Contributory Pension Scheme (CPS) and also improve their welfare. "I give Premium Pension far more than a pass mark on account of their efficient services being rendered to retirees and the prompt response to all our inquires."
The company is one of the pioneers and leading PFAs in the country with regional offices and branches spread across the country. The company manages 738,736 Retirement Savings Accounts (RSAs) and 46, 941 retirees and has paid since inception retirement benefits to the tune of over N132 billion while having pension Assets Under Management (AUM) in excess of N500 billion Naira as at November, 2017.