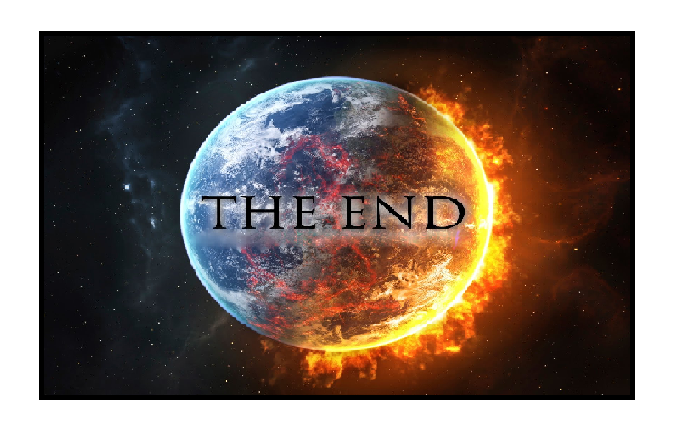 A few days ago, I saw this message on Whatsapp, "On judgment day, I'll just hold up the Nigerian flag so that God knows I've been through hell already! I can't afford to face hell twice."
 You want to laugh but then the eeriness of the hidden reality freezes your lips.
 Buying power is at its all time low. People can no longer pay house rent. Many tenants owe upwards of two years rent or even more.
  It is the same with school fees. Last year, hundreds of parents recalled their children studying abroad because the Naira no longer opens its mouth when other currencies talk. Paying dollar school fees from Naira savings is not a joke.
 Private schools are heaving under the burden of cash flow. I understand that in a big school with an enrolment of 700 only 200 could pay. Some private schools, for the first time in their history, are struggling to pay teachers' salaries. And you know what happens when you do not pay teachers. Everything comes to a standstill.
 Entrepreneurs are not finding it funny trying to keep up margin while warding off killer bank loans and government tax agents.
 I cannot keep up with the requests for jobs, financial help, for food and other basic necessities. The few who still work carry the burden of unemployed friends, relations, extended family, church members and so on.
 Nigeria is a case study of how little foxes of injustice, neglect of the youth, oppression of the poor, and demonic greed can bring down the mightiest of nations. The country is undoubtedly on its knees. And there is one and only one instrument perpetuating all the ills we collectively suffer today – the 1999 Constitution. The 1999 Constitution is an evolution of the manipulations, trickery, subjugation and wickedness laid by the British in 1914.
 Ikoli Harcourt Whyte was a prolific Kalabari legend little known in this generation. Yet, he was not only the father of Igbo gospel music but regarded in some quarters as the Handel of Africa.
 He was born in 1905 at Abonema and his destiny took a defining turn when, at 14, he was diagnosed with leprosy! Back then, leprosy was a huge curse. Many people took their own lives than live with the stigma.
 Harcourt Whyte suffered the disease for 34 years until the cure was discovered. In spite of his condition, he composed more than 600 hymns and songs in Igbo language before he was sadly wasted by a motor accident! Perhaps the most popular recording of his work was by the Choir of the Uzuakoli Leper Colony conducted by Nnamdi Olebara.
 I still remember the booming of Olebara's gripping narratives as the black discs rotated on the mysterious gramophone of those days.
 One person said that each time he listened to the narrative that preceded "Obu Onye Kere Uwa Nkea," he felt like committing suicide. I think I understand the feeling. Harcourt was a modern Job, but his faith in God, like that of Job, was unshakable.
 Here's my best translation of the narrative in question:
 In my next life, I'll be a vulture
My humanity is a curse
In my next life, I won't be a hen –
A family maker that has no family of her own
I won't be a dog – eater of his own vomits
I won't be a domestic animal
Loved by the owner
But on the day of festival slaughtered for party
There is no love in this world
 In my next life, I'll be a vulture
Lord of the market square
I'll be freer than humans
I'll perch wherever I choose –
Be it mud hut or palatial mansion
I won't be afraid of anyone
 I will eat what I want, when I want
I'll travel like a boss – wherever I wish
And no one would dare kill me
In my next life I'll be a vulture
No friend, no foe.
 Harcourt's Whyte's hymns were food for the Easterners after the Civil War. I remember that no day passed without a Harcourt Whyte song on radio, in church or along the road. My father was choirmaster. I joined the church choir from about age six or seven and learnt many of the songs by "soh-fah"
 Last week, I reread Benjamin Franklin's "The Way of Wealth" written in 1758. Boy, was I shocked that in 1758, people were having EXACTLY the same conversations currently going on in Nigeria. Here's a direct lift from the book:
 "They were conversing on the badness of the times, and one of the company called to a plain clean old man, with white locks, "Pray, Father Abraham, what think you of the times? Won't these heavy taxes quite ruin the country? How shall we be ever able to pay them? What would you advise us to?"
 They were complaining about bad times, oppressive taxes, wicked banking policies and bad government!
 So, I realized, as some sage said:  in history, the players may change but the game remains the same. That is why I love the Scripture – "the anchor that keeps the soul safe and secure while the billows roll!"
 If you pick up a Nigerian newspaper of the 1950s, the stories would be exactly the same. The names would be different – like Ahmadu Bello, Obafemi Awolowo, Nnamdi Azikiwe, and Anthony Enahoro. Today, you may roughly substitute those newspaper names with Muhammadu Buhari, Bola Tinubu, John Nwodo and may be  Bukola Saraki and the stories would match. Same game, different players!
 But here is where it gets interesting: History is NOT waiting for you. While the game plays, you'll have to eat. You will have to get married and raise a family. You will have to pay school fees. You will have to save your business from death. You will have to pursue service to humanity.
 I have discovered, just like in Benjamin Franklin's time, that the greatest need for people today is practical guidance, not just motivational speaking. Not just hope. Those are good start but not enough. You need action!
 You can listen to all the motivational talks you want but if you do not know how to make sound decisions and take strategic actions, you are dinner for the gods.
 Civilization took a leap when the "Early Man" started making tools. Tools gave him leverage over his environment and enabled him to extract great value. Same today. If you do not have the right and tested tools to extract value from this complex world of ours, you are biscuit for the gods.
 You don't have to wait to be a vulture in your "next life." God calls you to walk with Him and live a fulfilling life – in spite of the happenings and inevitable changes coming upon our country. In the midst of the confusion, political upheavals, hate speeches and fear of calamity, look up to Him and be at peace. God calls us to love still.