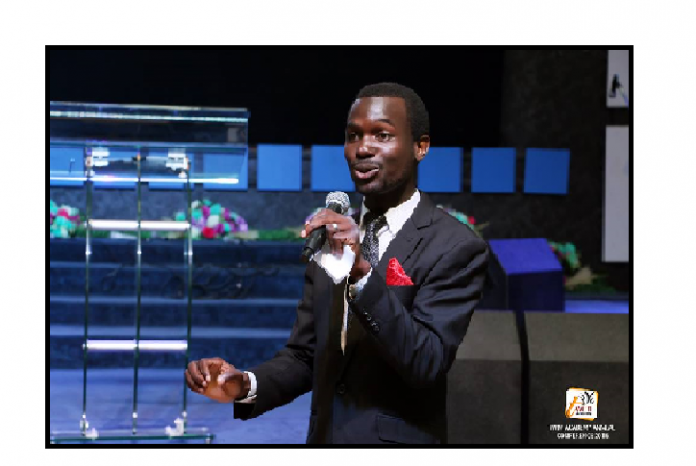 Olumide Adeleye is a social entrepreneur and educator.  He is the President of Twim Infomedia Solutions Group, consisting of Twim Academy, Twim Studios, Twimi.tv and Trinitiweb Infomedia. He has directed and produced a number of projects for a wide array of organizations. He also is a media consultant to the Azikel Group, one of the biggest indigenous firms in Nigeria. His passion is to solve the widespread problem of unemployment in Africa by raising entrepreneurs through vocational and entrepreneurship training. This brilliant young man was named the South West Nigeria winner, and overall Finalist for the Ford Foundation Prize for Youth Employment.
As a radio host, teacher and mentor to many young entrepreneurs, Olumide is widely consulted as one of Nigeria's leading voices on youth employment and small-scale start-up. His contributions have been featured on a number of reputable media and has been honoured with a number of awards.
As a creative entrepreneur, he is also a Photographer, Documentary Filmmaker, Website / Graphics Designer and Blogger. Besides these, he has a strong background in Information and Communications Technology and hold a number of reputable certifications.
Twim Academy is a school of media and creative arts. The academy has helped hundreds of youths to find employment and fulfilment by helping them discover and develop their creative passions and linking them up with opportunities in the huge events and entertainment industries. Twim Academy is a social venture: a government-approved vocational school that builds entrepreneurial minds in the media and creative arts. Vocational skills taught in this academy include: Photography, Digital Filmmaking, Website Design, Visual Effects, Graphics and Computer Literacy. Twim Academy has a special focus on solving the problem of unemployment in Nigeria and its programmes are geared mainly towards helping young people become self-reliant or employable. Twim Academy was named one of the winners in the Ashoka /MasterCard Foundation Future Forward at the Innovations for Youth Employment in Africa competition.
Olumide is the host, Director's Angle on radio, a popular inspirational broadcast and talk-show series airing on Star FM, Ibadan. He is a contributor to reputable on-line and print media such as Ventures Africa and the curator, Kudizone.com.
While he was an undergraduate at the University of Agriculture, Abeokuta, Olumide Adeleye realized that he had a strong flair for the media. He therefore trained himself in graphics and website designs. He was awarded a full scholarship for a web and software diploma at Karrox, an Indian IT firm. Olumide served as a youth corps member in Osun State and received official commendation from the governing board of the National Youth Service Corps in the state for his role in promoting Osun State's culture and tourism potential on the web.
Thereafter, Olumide proceeded to India to pursue his media options. He attended Maya Academy of Advanced Cinematics where he studied the basics of Visual Special Effects. He also understudied Satish Kumar, an Indian Film Director and Producer. Olumide's strong background in IT, earned himcertifications by EXIN, Microsoft, and EC-Council.
The heights by which great men reach and kept were not attained by sudden flight, but they while their companions slept, were toiling up in the night. Indeed, Olumide can be associated with excellence, one who will not settle for less. Greatness is not cheap; it requires persistence and passionate pursuit of purpose.