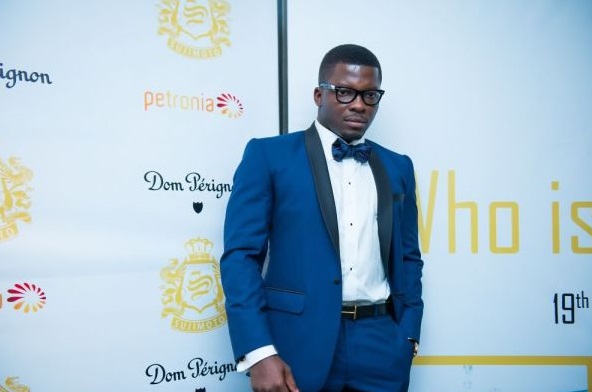 Sijibomi Ogundele is one of the youngest Nigerian to reach a billion in earnings from business investments. This young entrepreneur is the CEO of Sujimoto Construction Limited, a real estate business empire. He was featured in Forbes Africa as a brave young entrepreneur, an astute businessman with the capacity to change the Nigerian real-estate industry.
Wole Olajide
Sijibomi is endowed with a vast degree of experience as a venture capitalist and investment strategist. His passion is geared towards ensuring Sujimoto achieves its mission in the establishment of classy housing units in Nigeria that can compete with its counterparts globally.
The young man who had a very humble beginning in Agege is responsible for the popular Medici Terraces at Milverton Road, Ikoyi, Lagos. The buildings are architectural masterpieces that would make jaws drop instantly…! His exploits have helped to put Nigeria's name on the global map especially in the real estate and construction trade.
Sujimoto construction is dedicated to spur a change, with an obligation to bridge the gap in the provision of exceptional luxury structures all over Nigeria with Lagos as a start- up point and to other parts of West Africa. Sujimoto identified shelter has basic requisite need of man and they are committed to transform that need into desirable masterpieces with hallmark of quality.
The real estate development firm covers all areas of construction, including the pre and post phases. When it comes to expertise in luxury real estate development, Sujimoto is a brand to reckon with. The brand has expanded its operations into facility management and direct construction, catering for the discerning real estate investor who wishes to be associated only with bespoke and iconic structures. Sujimoto builds, utilizing the best quality materials for residential serviced apartments, office spaces, hotels, interior decoration and design, landscaping, civil engineering consultancy, facility management integrated construction solutions and related services.
In Lagos, Accra and around Africa, the Sujimoto's signature is synonymous with prestige and touch of excellence. The real estate development arm is growing to become the most dynamic luxury construction company in Nigeria today. Sujimoto Construction Ltd is on a quest for excellence and dedicated to spur a change. The mission is to diligently redefine luxury living not only to simply satisfy clients but to go the extra mile and delight them with high quality and glamorous edifices.
The vision of the brand is to be the leader in the transformation of Africa's Luxury Real Estate, and to hone in on any competitive advantages that may present themselves.
Sujimoto has a strategy of deploying progressive construction methods to ensure that innovation and quality are prioritized for the benefit of clients. The company's business is built on the strategy of having vertically integrated operations, which improve efficiency and timeliness of project execution.
The heights that great men reach and kept were not attained by sudden flight, but they while there companion slept were toiling up in the night. Sijibomi Ogundele's diligence, hardwork, tenacity and determination have made him to be a force to reckon with in real estate business in Nigeria and Africa.