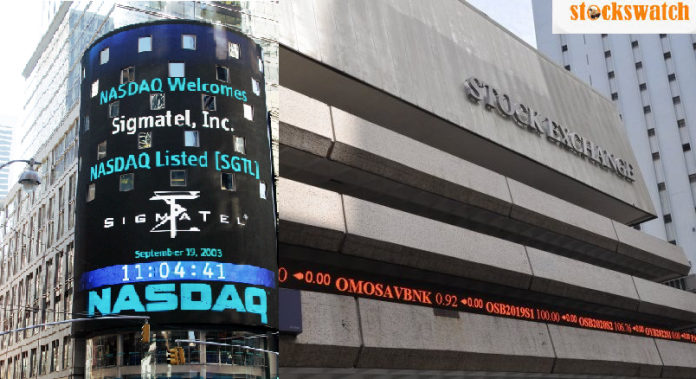 Pharmaceutical company MAY&BAKER kicked off the week on a flying note as it grew in price by ten percent at the close of trading on Tuesday. The stock opened for the day's trading at N3.04 and closed at N3.19 in the day having grown by N0.29.
Meanwhile, the bulls charge persisted on Tuesday showing market capitalisation crossing the N12 trillion mark for the first time in over two years. The market capitalisation grew by N142 billion or 1.19 per cent to close at N12.085 trillion against N11.943 trillion achieved on Monday.
Also, the All-Share Index moved to 35,000 mark appreciating by 412.95 points or 1.19 per cent to close at 35,065.47 compared with 34,652.52 posted on Monday.
Nestle recorded the highest gain for the day, increasing by N8 to close at N910 per share.
Forte Oil followed with gain of N5.40 to close at N62.90 and  Okomu Oil appreciated by N3 to close at N67 per share.
United Bank for Africa (UBA) increased by 65k to close N10.10, while Zenith International Bank grew by 60k to close at N23.85 per share.
Market Snapshot
The Nigerian Stock Exchange' All Share Index (NSEASI) for Tuesday July 25, 2017 closed at 35,065.47 which is 1.19% higher than the previous session's 34,652.52
Market Capitalization closed at ₦12.085 trillion against previous session of ₦11.943 trillion, representing 1.19 % increase.
2,578 deals recorded in the day represent a decrease of 30.55% against previous session's 3,712 deals.
The 288.578 million units of equities traded for the day was 1.76% less than the previous session's 293.751 million units.
Value of equities traded for the day decreased by 37.67% less than previous session's ₦3.949 billion to ₦2.461 billion which was recorded for the day.
Gainers for the day (23)
MAYBAKER, FO and UBN led other Twenty percentage price gainers for the day.
Losers for the day (16)
UNITYBNK, FIRSTALUM and DANGSUGAR led thirteen other price losers for the day.
Ten Best Stocks:
UBA, TRANSCORP and ACCESS recorded the most deals of the day.
UBA, TRANSCORP and FIDELITYBK recorded the most volume in the day.
UBA, ACCESS and ZENITHBANK recorded the most value in the day.
Other Indexes:
The Financial Services industry was the most active industry for the day with 135.265 million shares exchanged for ₦1,556 billion Monday.
Consumer Goods industry was next with 12.831 million share traded for ₦0..268 billion.
Conglomerates industry, Healthcare industry and Construction/ Real Estate Industry followed respectively.
MARKET Breadth:
Market breadth closed negative as with 26 gainers against 15 losers.
The Nigeria Stock Exchange Market data for Monday 10th July 2017: