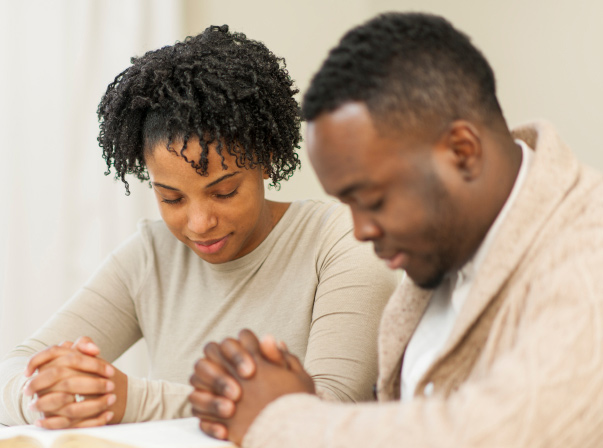 "As a cell is to the body, so is a family to any nation. Healthy families make healthy nations." DELE AYO BANKOLE
MANAGING MARTIAL INTERFERENCES
Tunji is one of those guys that an average lady would have dreamt of marrying. He is well-built, intelligent and courteous, and likes to protect ladies. This made his folks nickname him "Ladies' Guild" in his third year in the university.
He grew up in a home where he'd seen his mother despised just because a woman interfered in their family. Tunji was in primary three when this unfortunate incident began. His mother had just been delivered of his sister barely six months before then, when his father began to show this repulsive attitude. At first, the dad would come home late, sometimes drunk, and cared less about what happened to his children – he was no longer asking about their welfare. Then there were nights he won't even come home. The mother will wait in the living room, until she sleeps off, and this continued for quite some months. Until one day this other lady came to their house. And his sister, his mum and he became second-class citizens of their own family-nation. He hated his dad so much because of this, and determined to never make any woman, not to mention his wife, go through such pain.
In terms of discipline and diligence, Tunji was quite faultless. He determined to never have sex with any woman until he is married. This happened three years after the compulsory National Youth Service year. Tami was such a lucky lady, as Tunji was that kind of guy every lady aspired to marry. Eventually, he had someone he could pour all his bottled up affections on and treat like a real angel. They both tend to tag along quite well. They had their bumpy moments, but it didn't last longer than due, and they didn't see any need to have someone that could mentor them, like a marital coach.
After the arrival of their first son, Tunji couldn't understand his wife anymore. She so changed that they almost stopped communicating. It seems she has no affection left for him, as all her attention has shifted to their son. Tunji was no longer a part of the affection-equation except to drop money for the child's welfare and home upkeep. This made Tunji spend more time at work, and after a while, he found it soothing pouring out his heart to his deputy, Sandra. She was quite understanding and willing, having nursed secret feelings for him since they started working together. This bonding grew so strong while his affection for Tami decreased day after day. One thing led to another, and one unguarded evening, they had sex, there in the office.
It felt so good that he now begins to justify his dad's actions. "No wonder dad had someone by the side!" He'd thought. "Maybe this was what mum too was doing to dad. I don't blame the old man after all, now I know better."
People's memories and experiences haunt them when it is least expected, except they've taken proper measures to heal up, instead of sweeping the hurt under the carpet. And beyond memories, variety and boredom, there are tens of other reasons people yield to other relationships interfering in their marriage.
One way we can overcome this is to admit the hurts and pains we felt when we experienced disappointments in our past by people that we loved. In Tunji's case, he seemed to believe he knew what was wrong and that by just deciding, he would never behave like his dad, but a decision built on assumptions is not going to last. Instead of sweeping that negative emotion of disgust, anger and hatred under the carpet, he ought to acknowledge that the hurt and pain was there. And become willing to forgive his dad.
The fact is that, whatever we have a strong emotion towards or away from, we also attract. This is because that object becomes our focus. And what we focus on, we reinforce.
By letting go of his dad, Tunji could then make his own decisions and choices, not based on what someone had done or refused to do, but on his deep, personal convictions. That is the only guarantee for a decision that can stand the test of time.
I will be bringing more stories and scenarios to you next week, and proffering solutions to them.
Just in case you'd love to have a personalized therapeutic solution for your marriage, I will be glad to work with you.
Do have a productive week ahead.
I value you.
Dele Ayo Bankole
He is an Associate Family Systems Engineering (FSE) Practitioner, a family and behavioral change therapist. He is the Principal Family Strategist at the High-Impact Family Centre. He helps to design unique strategies for wholesome family and organizational experience. He can be reached on Phone/WhatsApp (08064980357) and Email, highimpactfamilycentre@gmail.com. If you have any comments, feedback, questions, or suggestions, he will love to hear from you.
"Together, we can make an emotionally healthy Africa possible!"