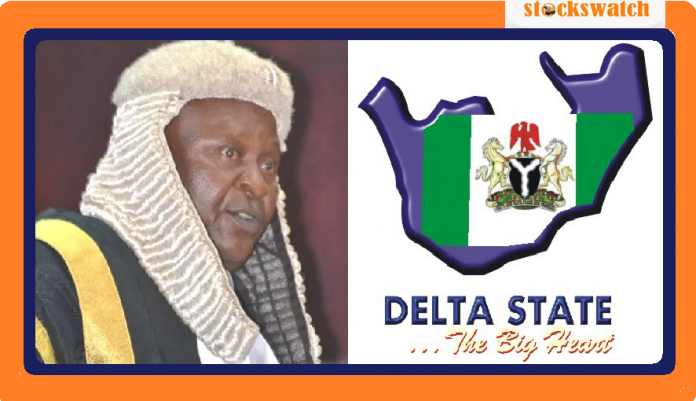 By Oye Chukwujekwu
The Speaker of Delta State house of assembly Rt. Hon. Sheriff Oborevwori has reaffirmed to Deltans that they had made laws to enhance the state economy as the federation is undergoing tough times.
"We in Delta legislature provides laws that will protect our people investing and encouraging agriculture that will boost the state economy since oil prices had dropped", he said during the press briefing on the second year of the 6th assembly in the hallowed chambers.
He noted that the house had under gone some challenges, despite the unavoidable change in the leadership of the house, he however assured Deltans that members of the house will be more united to take on the task ahead. He said they would continue to keep faith with their duties of law making aimed at promoting order and good governance in the state.
The Speaker said that the 6th Assembly had performed credibly well by all standards, they had received a total of thirty four bills, ten of which were executive bills and twenty four were private member bills. He confirmed that a total of twelve bills have been assented to, six bills are awaiting assent while seventeen of the bills are at committee stage.
He commended the state government Dr.Ifeanyi Okowa for his support to the sixth assembly, "his favorable disposition towards the progress of the house is essentially inspired by the co-operative spirit existing between various arms of government of Delta state", he said.
The Speaker promised that as they enter the third year of their mandate, they would improve on their performances, the house will retain her focus and engage in deliberations and matters that will improve the fortune of Deltans, adding that they will continue to allow citizens to participate fully in the state's legislative processes.