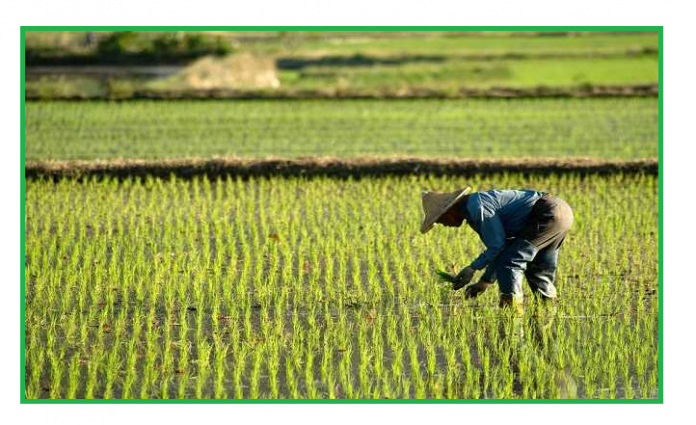 The Kano State Government has expressed concern over the failure of rice farmers in the state to refund over N900 million loan they took to boost rice production.
The loan came under the Central Bank of Nigeria's Anchor Borrowers' Programme.
Prof. Mahmoud Daneji, the Managing Director, Kano State Agricultural and Rural Development Authority, expressed the concern at a news conference in Kano on Monday.
Daneji said: "I am not happy to say that some of our rice farmers that benefitted from the CBN's Anchor Borrowers Programme are yet to refund over N900 million.
"A total of N906 million was disbursed to the farmers but regrettably not up to N6 million was recovered from the money as most of the farmers think that it is a national cake."
The KNARDA boss said in spite farmers' failure to repay the loan, the state government was determined to boost agricultural production and had placed emphasis on extension services.
Daneji said: "This state has no fewer than 1,800 extension agents that work directly with farmers in the state.
"If the extension link is missing, then farmers or agriculture will not develop, hence government's decision to recruit more extension workers.
"Within the last one and a half years, we have recruited 729 extension workers to support farmers across our 44 local government areas."
According to Daneji, the state is not too far from meeting the United Nations recommendation of one extension worker to 250 farmers.
He said the state currently had a ratio of one extension worker to 300 farmers.
Daneji commended SG 2000 for training 100 new extension workers, adding that the state government had established five Farmer Information Centres to be inaugurated soon.
In his remarks, the SG 2000 Country Director, Prof. Sani Ahmed-Miko, said the visit to farmers in the three states had afforded the team the opportunity to interact with farmers.
According to Ahmed-Miko, the visit also gave journalists the opportunity to hear from the beneficiaries of the SG 2000 intervention programmes, especially on the improved production technologies being promoted.
The Anchor Borrowers' Programme was launched by President Muhammadu Buhari on November 17, 2015.
It is aimed at creating linkages between the anchor companies involved in processing and small-holder farmers of the required key agricultural commodities.
The thrust of ABP is the provision of farm inputs in kind and cash (for farm labour) to boost the production of Small Holder Farmers in the commodities.
It is intended to also stabilise inputs supply to agro-processors and address the country's negative balance of payments on food.
The loans granted to SHFs are to be repaid with the harvested produce that shall be mandatorily delivered to the designated collection centres in line with the provisions of the Agreement signed in the ABP.
The produce to be delivered must cover the loan principal and interest.
The loan targets SHFs in groups/cooperatives and engaged in the production of identified commodities across the country.