Wole Olajide
Johnbosco Ezemenaka is a passionate entrepreneur who has carved his niche in the Agribusiness.  Popularly called Bosco by fans, Johnbosco is the C.E.O of AgroBosco, a firm involved in Agribusiness and consulting. He is also the founder of International Forum for Youth in Agribusiness 'IFYA'.
Johnbosco has a university background in Soil Science and Land Management, Agricultural Extension and Rural Development from the University of Agriculture Abeokuta. After graduation, Johnbosco luckily found himself in International Institute of Tropical Agriculture (IITA) during National Youth Service Corps (NYSC). At IITA, he was mentored and groomed to see Agriculture as a business. From there, he gained momentum with a crystal clear vision and goal to independence and self-sustainability.
Picking up Agribusiness for Johnbosco is simply because Agriculture is the only work of life that is capable of giving massive percentage Return on Investment.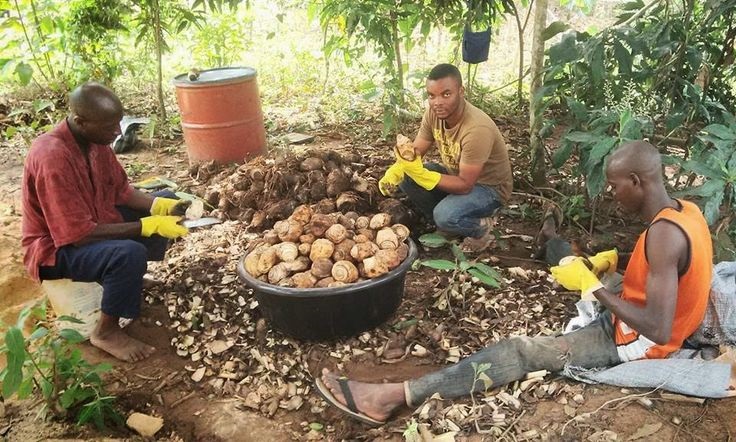 Johnbosco is highly experienced in maize seed production, soybean seed production, cassava production / stem multiplication, plantain / banana fruit production and rapid sucker multiplication using macro-propagation technique and pineapple production / rapid sucker multiplication. He also gives trainings on the aforementioned crops, help clients to set up and manage farms
John has been giving trainings on the production and business aspect of his mandate crops to Youths and farmers for self-dependence, sustainability and enhanced income. Since commercial banks hardly finance youths to start their venture, Johnbosco is working on providing Agri-finance with the Co-Founder of International Forum for Youths in Agribusiness – IFYA through 'crowd-funding' to empower Agribusiness start-ups.
According to Johnbosco, youth participation in Agriculture is just the tool-box for significantly increasing food security, reducing world poverty and unemployment to minimum. Statistically, the youth make up the highest percentage of world's population density.
John pointed out that, there are numerous challenges faced by youths engaged in Agribusiness. The primary and number one challenge is 'change of mindset', others are secondary. The youth should have their mindset changed about agriculture. The government and other private organizations should help the youth to see Agriculture as a business. A proactive concept and programs with strong monitoring and evaluation should be developed and not just financing start-ups for Youths. According to Johnbosco, "if you give a Youth $1 billion for an Agribusiness venture without having his/her mindset changed about seeing Agriculture as a business and the prospects attached to it, then you just poured water into a basket".
John advised young people engaged in agriculture is to see it as a viable business. Only then will they realize the fortune that awaits them. In business, every time invested has an impact. He also gave some recommendation to the government as regards youth empowerment. These include:
Government should take the youths as a tool-box for development of the Agricultural sector.
Work on changing the mind-set of the youths through NGOs and private sectors who are walking the talk and proactive, and embracing these organizations with resources needed.
Reduce the interest rates on loan and make it easily accessible.
Johnbosco can be contacted via email: boscowjay@yahoo.com