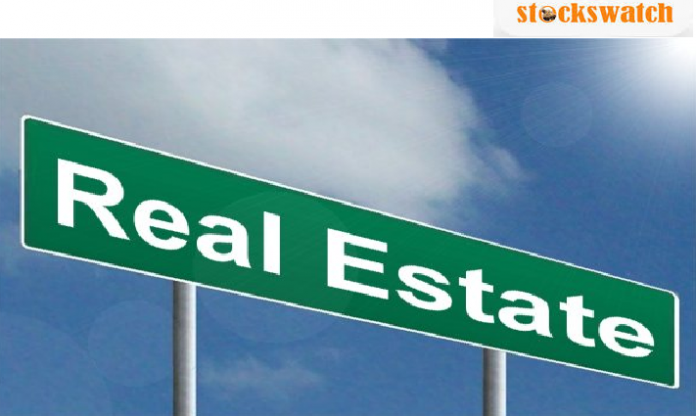 Without controversy, real estate investment option is one of the surest investment vehicles and a great way to make good money in today's marketplace. It is one of the global investment decisions to generate regular income. It is a cash cow or income source that increases in cash value on the home or land that you buy. It is a great possibility for investors who want to build wealth. However, as veritable as it is, real estate can cause pains if its practices are flawed. It takes a minor ducking of due diligence to create a gamut of head-ache in this industry.
Meanwhile, real estate investment is an appealing idea. It is about providing accommodation and related services to people and corporations. While approaching this, many people and corporate organisations have either got their hands burnt or launch into an ocean of wealth without limit.
Real estate investors most often fall into some traps which in effect always lead to unsavoury experiences either in cash-flow, branding, bankruptcy, goodwill and trust. One of such is the premonition to get rich quick through real estate investment. Never enter into any business with the thinking of how large your return will be, it is safe to be sure that you aren't losing your investment and the business has the capabilities of securing your financial future. It is possible that on the long run the investment yields bountifully above your projection. One danger of thinking that real estate is going to lift you up in a jiffy is that you will be short-sighted with other opportunities while focusing on your 'get rich quick' ambition.
I support saving toward buying real estate except when the deal is in the short term. It is not advisable to borrow money to purchase investments, a home that you plan to rent out or land that you plan to hold unto for a future gain. Most real estate investments that are done with borrowed money often end up being a burden instead of helping to build wealth. Never depend on proceeds from rent to offset debts, some unexpected events might disrupt your plan. Rental properties in Abuja, Lagos, Port Harcourt and some commercial locations in other cities may yield bountifully while in other cities you may have some defaulting tenants who may delay in payment. When debts are not paid as at when due, you begin to have bad credit record. Moreover, most real estate investment may take many years before gaining good profit. You can use a loan to purchase short term properties and other monies to purchase long term properties.
If you choose to manage your investment as a landlord, you shall be responsible when things go wrong. If you appoint a rental agency, it acts as the middleman who schedules repairs, brokers and deals with the tenants on your behalf. The reason why many landlords appoint agents is because they do not have enough time to do everything to service their properties.
Advertisement is a crucial aspect of running a successful real estate business but it adds to the cost.  To provide for maintenance and repairs, set aside the first few months of surplus on the property. All of these costs relatively jack up the cost of renting out the property. You should be prepared to have a good insurance on the property and also consider additional costs and other situations as they arise.
Now, to land title, before you purchase a land, carry out due diligence on research through the layout plan of the land to ensure that there is adequate provision for road and the houses are well laid out. The reason for this is that road is a major determinant of value when it comes to property deals. You must consider how this may affect the intended property in the future especially when you are set to flip the property. Road may increase or decrease the value of your property. Once this is done, you can proceed to make the right decision about purchasing it for investment. Accordingly, every land or property that you take interest in must be done with investment reason even if you are to borrow it for other reasons in the interim. The question is, if you buy for personal purpose what happens if you later consider raising money through it?
You can live in your own apartment as your own tenant, this means that you must place value on your property and ensure its value appreciates along with the facilities and infrastructures around. Keep an eye on the road network, never allow a road that provides access to your property to be closed. Consider your income and maintain a life-style that helps you to live comfortably without the additional rent payments coming in.
If you have to let out part of our building for additional stream of income, ensure your construction or conversion complies with standard building codes. Do not allow questionable tenants in your house. Do not play smart by been fraudulent in any way.
There are many write-ups on real estate investment written by different authors, writers and business motivators seeking to empower people. Most of them are written to misinform the public that real estate investment is easy while neglecting to properly prepare the investors of the hard work required to succeed, the smart ideas to be injected, the creativity of purpose, the risk involved and the need to understand your  risk tolerant level. Going by my personal experience in the field, real estate is a business like other businesses, it has its own peculiar risks and technics. It is dependable and good on long-term investment all things being equal.
If you plan to invest in real estate, you must avoid being a lone ranger. Real estate business is a team based business, planning to execute it alone is planning to fail. This brings us to the planning stage for a real estate business. You must plan as you go, learn to strategize at every stage.
You cannot manipulate due diligence and expect to be justified in case of any eventual court case on the property that you are buying. Due diligence begins from the planning stage where you prepare the strategies you wish to adopt. You must be able to get useful clues on the personalities of the sellers of the properties, the root of the title and the titles to the properties.
As a new speculator or a professional, avoid every error that oftentimes plaque real estate investors. In a nut shell, avoid over pricing and wrong evaluation of a proposed property. Over pricing can lead to extra payment if the true value of the property is over estimated. An under estimated property may also cause you to miss bargain and loose opportunities, this always put real estate investors at a disadvantaged position. Avoid misjudging your cash flow especially on a property that you are buying with loan.
In summary, let me guide you into real estate riches as I conclude, buy lower and avoid lack of planning. Develop an idea for the use of the properties that you are buying. You should know from onset if you are buying to hold, flip, convert or put on rental. Go for a motivated seller, avoid sentimental buying and let the property match your desire or plan. Many people see real estate as a business deal instead of as an investment strategy. Avoid this mistake and take note of the essentials as you take off.
Wealth through real estate business is based on risk you are taking and your ability to minimise the amount of time you need to service the property. People who avoid risks may stand the risk of limiting their achievement. In real estate, there are risks that are worth taking and avoiding. Your ability to know when to say yes or no will help you to navigate to your next level. Every wise investor must avoid obvious risks, yet some risks may portend wealth. Don't be deceived, real estate can lead to deficit and it can burn fingers just as other careless business strategies can drag investors to bankruptcy.
Oludele Sunday KolawoleOlumide currently heads a team of Real Estate Investors working on Entertainment Village Project in Ogun State where individuals are encouraged to become Landlords amidst investment opportunities. Affordable plots of land are now available for sale at the estate.Tel/WhatsApp: 08033030614.