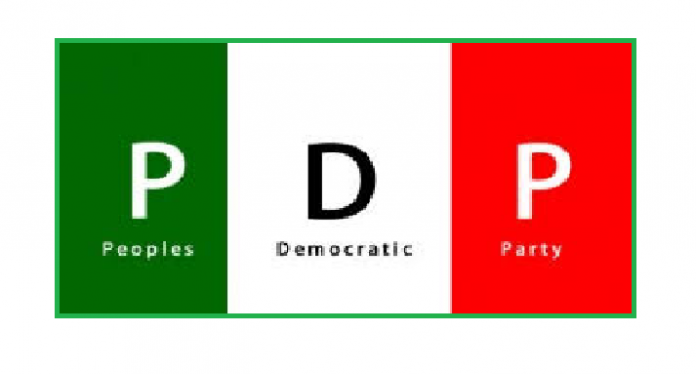 The People's Democratic Party (PDP) on Saturday extended the tenure of its Sen. Ahmed Makarfi-led National Caretaker Committee by four months at a convention that saw the re-entry of returnee Delta state former governor, Onanefe Ibori.
The former National Chairman of the party, Senator Ali Modu Sheriff, and Senator Buruji Kashamu were absent at the non-elective convention in Abuja.
The News Agency of Nigeria (NAN) reports that the tenure extension, which is effective from Saturday, was one of the resolutions of the party at the Non-Elective National Convention held in Abuja.
The caretaker committee was constituted on May 21, 2016 at the party's National Convention in Port Harcourt, after the dissolution of the Sen. Ali Modu Sheriff-led National Working Committee.
Its mandate was to organise an elective convention within 90 days, but the tenure was extended by 12 months in another convention in Port Harcourt on Aug. 17, 2016 following leadership crisis that engulfed the party.
Minority Leader of the Senate, Sen. Godswill Akpabio, who moved the motion for the new extension, said that it would enable the committee to organise an elective convention that would produce elected national leaders of the party.
Pre-convention, "the policy of no victor, no vanquished has been implemented by the National Caretaker Committee. So we are going to have a unity convention tomorrow; everybody has been brought together, they have integrated. This is a unity convention," the party said.
"I want to assure you that those who were on the other side while we had a protracted court, virtually all of them have been included to serve in this convention – go and check the list. There is no legal issue at all regarding this convention."