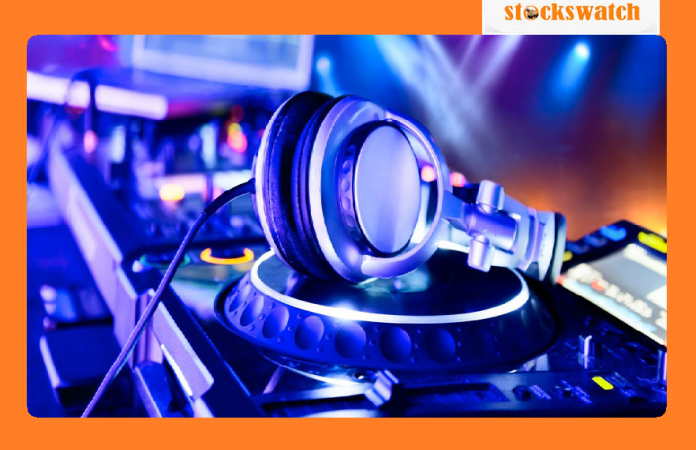 Babajide Olamilekan
Born Frances Higgwe but known widely as DJ Frizzie, she is brand when it comes to the Turntable profession in Nigeria which she started out in 2010. Steadily and gradually she has since climbed her way into national recognition as one of the top 3 female DJ's in Nigeria.
She holds a Bachelor's degree in the Field of Environmental Engineering from the University of Port Harcourt, and later proceeded to University of Brighton, United Kingdom, were she got a Master of Science (M.Sc) in Water and Environmental Management.
With all the qualifications, she decided to pursue her passion as a DJ which initially pitted her against her parents, determined to make a success of her chosen career, she forged on despite the scorn of many who were skeptical about her choice.
Today, she has the last laugh as her passion has brought her national and international recognition as she has been nominated multiple times as Female DJ of the year at the Exquisite Lady of the Year (ELOY) awards 2014, Nigerian Entertainment Awards (NEA Awards) 2015, Beatz Awards 2015 and most recently came out the second runner up in SMIRNOFF Female DJ Competition 2017 tagged: '#SmirnoffX1FemaleDJ'.
Little wonder why an Established DJ Agency in London – STORM DJS, snatched her up immediately to collaborate with them on events.
While in the UK, this talented female deejay affiliated with Nyanda of Brick and Lace and got a shout out video from the celebrity. Her spinning skills and knack for excellence has seen her been featured on MTVBASE Nigeria Official Club Chart occasionally.
She has also released quite a number of audio singles, DJ mixes and few months ago a Music Video titled 'IZUNA'; being a South African inspired House Music (that can be referred to as Dance/Music), which was produced, written and performed by her with backing vocals from Tha Suspect.
In this interview with BABAJIDE OLAMILEKAN, DJ Frizzie spoke on how she started, the challenges she encountered and how she was able to surmount them. EXCERPTS.
How did you become a DJ?
I visited a cousin of mine when I was about 16 years old one day and I stumbled on virtual DJ software in his house, I collected it from him and basically at that point in time in my life, I was obsessed with Software because I just got a Personal Computer, PC and I was basically trying out all sorts of Software on the PC.
I installed the Virtual DJ on the PC and started playing around with and I liked the fact that I could transition from one song to another without stopping the music.  I love the beat-matching aspect and the transitioning from one song to another. That was how it all started. I started using the software at parties and people liked it.
I was always looking forward to going to my mom's women meeting because of the opportunity to play music for her.
The journey into actually becoming a professional DJ started at a salon where I had gone to make my hair, I was discussing with the lady who was making my hair about music and she was excited saying oh, so you are a DJ and I was like, wait a minute, I am not a DJ but I know how to mix songs, we exchanged contacts and went our separate ways.
Few year thereafter, I think I was in my final years, she called me up and told me that a radio station wanted a DJ and she told the Radio Station Manager that she knew someone who could do the job, I went there, I performed for them and they really liked it, that was how I got the job.
After, my university education, I thought to myself, maybe I should start doing the DJ stuff thing, funny enough, when I was much younger, I had wanted to be a pop singer like Jenifer Lopez and Britney Spears, I love pop music, I love Michael Jackson's songs and would always cry whenever the music stops so my dad had to buy a record player for me and put the music on repeat. So after my education, I decided to pursue a career in DJing rather than music, in all, I love Deejaying, the scratching and beat-matching. I would say, I didn't choose to be a DJ, DJ chose me because I never actually planned on becoming a DJ but I allowed myself to be chosen.
When you started out there weren't too many female DJ's how did it make you feel?
I felt unique. I feel that I have some unique skills. The fact that you have Virtual DJ software on your PC does not make you a DJ, so I felt unique that I was doing something a lot of people couldn't do. DJing is actually a difficult thing to do; it has to do with song arrangement and selection.
At the same time, it wasn't all the time that it felt so special, this has to do with some of the reactions you get from people.
And again, there aren't too many female DJ's around in Nigeria; you can count a handful of them out there that are actually really good at it. So, I feel unique and special that I am a female DJ
The challenges you faced as a female DJ?
Starting out as a female DJ, the first challenge I had was from my parents, most especially my mom because I was the only female child and we were just two in the family, me and my brother and I was the eldest. She felt that I should set an example and couldn't understand that her only daughter wanted to be a DJ, she couldn't understand it, because of the bad impressions people have of those in the entertainment industry.
It was a tough decision and a bitter-sweet issue for her because she was the one who bought me my second DJ sets; she thought of it more like a hobby not a career. The acceptance from my mum was a very big challenge.
I remember after I finished my Master's Degree, I had thought that after my B.sc, I can go on to face my Dee jay career, but it wasn't as simple as that because my parents still wanted me to further my education and it became a serious fight.
In my head, I was thinking, I will be gone for my Master's for two years and that would mean a two years break from the Nigeria music scene, I knew it was going to affect me because I am not there pushing while others are there, by the time I get back a lot would have happened.
I got tired of fighting with her over the issue of going back to school, it might look and sound absurd to some people that I was been offered the opportunity to broaden my horizon but I was fighting it, but, let us not put it that way, DJing was important to me and leaving it and going to school was tough for me.
After coming back from my Master's study, we still had this quarrel again. But right now, she seems to have accepted it, the City of Abuja is far more calm, and safer. Right now, she is not as rigid as she once was.
The second challenge has to be with acceptance from the people and their reaction whenever I tell them I am a DJ. I remember two scenarios; one I was on plane and sitting next to this guy, we started chatting and when he asked what I was into and I said DJ, he chuckled and started laughing. I was mortified; being embarrassed would have been an understatement, in fact I didn't know how to react to it and I asked him why he was laughing and he answered how a female can be a DJ?
Till date people still express disbelief when I tell them I am a DJ. The acceptance of people towards me being a DJ is mixed; different people will always react differently. I still have clients who will ask me to come for an auditioning before they can give me jobs. Then, there is the security threat, there are some shows that as a female, you can attend alone, you have to go with someone
But in all, I still also have good responses from people who are thrilled by the fact that I am a DJ. Basically, the major challenge for me will be the acceptance from my parents, if they had accepted me then the way they did now, it would have been smooth-sailing for me. But, I believe everything was for a reason because at least, we are at this point now in our lives.
Tell us some of the achievements you have recorded in your career?
I was nominated as a Female DJ of the year in 2014 Exquisite Lady of the Year, ELOY Awards, NEA Awards and in 2017 she I ended up in the third position at an international DJ competition, it is currently airing on MTV Base.
How can young people improve themselves?
The internet is available to teach you whatever you want to know. I learnt practically all I know today from the internet so I am always surprised when people come to me and say they want to learn this or that. In this 21st century when all you need is out there? The 21st century is the best time to be born because of the resources out there which I am making good use of. Our parents had to learn everything the hard way, but anything I need to know, I just Google it, I prefer watching video tutorials to reading books. So young people should make good use of the internet to better themselves.
Giving another chance, would you have chosen a different vocation?
I don't think so; everything I am doing revolves around music. Even my designs are influenced by music, so I would still have become a DJ. Educationally though, if I have another chance, I would have insisted on studying Computer Engineering.
How do you think young people can fulfill their potentials and achieve greatness?
By exploring every chance they get. If they have a concept and an idea in their heads, they should explore it and not just wave it aside. It is about taking actions and not just dreaming about what they want to do. It won't be easy, but they should keep pushing and stop procrastination. Action is better than just saying it.
They also have to keep at it. It is not easy to achieve greatness. As an entrepreneur they should be patient and persevere. Take for an example two people, one is working in a bank and earning N250, 000 while the other is building his or her business. If the business can survive the first three to five years which are always the teething period, then the latter would have done very well for himself. Consistency is also key; don't start if you won't see it through.
The three Ps Patience, Perseverance and Practice are also key. They should keep at whatever they are doing.
Advice for young people?
They have to do things in the smartest way, not the same ways every other person is doing it. They should start something and give it all they have. It is not going to be easy, but they should start something.
They should rather start small and grow from there rather than thinking of starting big. They should look for a business idea that requires small start-up capital and start with it.