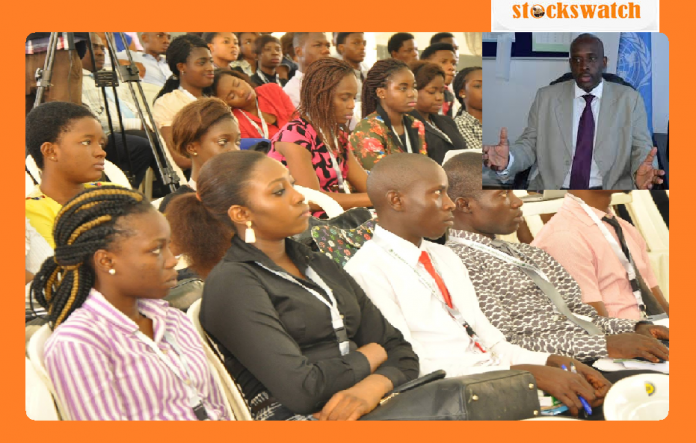 The Director, United Nation Information Center, Mr Ronald Kayanja has urged government to put in place the necessary programmes that can help the youth achieve their potentials.
According to him "Youths are very important age-group in the world today; we are having a generation globally that is the youngest ever. The population of young people that we have now has never existed. And in a country like Nigeria where a great percentage of her population is below the age of thirty, youth is a major issue in this country and the United Nations is working with great concern and there is a lot of instrument that we want to put in place to make sure that the youth gets involved in the running of the government.
Speaking on their needs, he urged government to make employment of the youth one of the major focus of its administration to improve the stability and security of the country
"Remember, youths need employment; if all the young people with all their energies are not employed, then it is going to affect the stability and security of the country because they can end up using their energy negatively through criminal activities, we have had some of the young people being radicalized by the Boko Haram insurgents thereby bringing instability into the country".
This is why in the year 2015; the United Nations General Security Council issued a resolution for World Peace and Security, we want to integrate young people in Nation Building, in promoting peace, in making sure that they participate in the governance of their country, so in that sense, they are not the leaders of tomorrow, but the leaders of today. They should be in leadership position
"There should be opportunity in vocational education to be able to employ themselves and employ people and generate income, so youth is a major focus of the United Nations, this is why when you talk about agenda 2030, what we want to achieve by 2030 in the Sustainable Development Goals; SDG we focus a lot on young people; their education, their inclusion and participation in peace initiative in their country, everything about the youth innovation in science and technology we give them priority in the United Nations" he added.