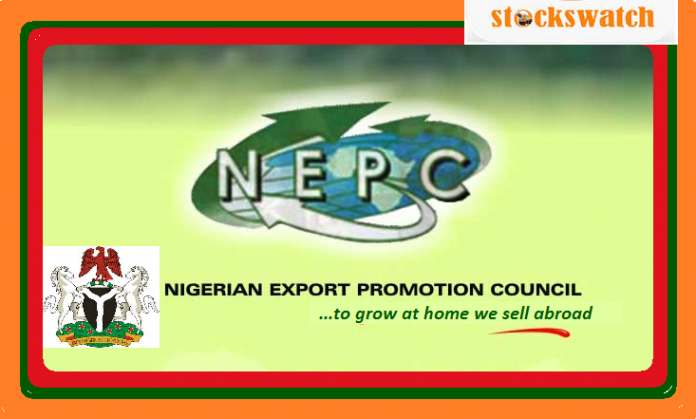 Nigeria Export Promotional Council (NEPC) has explained how some of its established various facility centers has been promoting non oil export across the country.
The council said that its Common Facility Centre (CFC), which was established in Aba, Abia State, where footwear and Apparel producers are been trained and developed to produce international quality standard product for export.
According to the council, "The project is a joint programme of NEPC and United Nations Industrial Development Organisation (UNIDO), Federal Ministry of Trade and Investment and Abia State Government."
According to document obtained from its official website, NEPC added that it's Human Capacity Development Centre (HCDC) and Common Facility Centre (CFC) for Leather in Otukpo, Benue State, is developing 
local skills for leather goods.
"This is part of our efforts to provide opportunity for the youths to be gainfully employed, it has established the CFC in Otukpo Benue State, with the centre equipped with shoe making machines", it explained.
Furthermore, the Council collaborated with the National Institute for Chemical and Leather Technology, Zaria to train youths in leather works, as many now youths who had undergone training in leather works now produce such as shoes, sandals, belts, wallets, among many other leather related products.
.
Also, considering
the importance of export of yam to other countries, the council said it has since established the yam conditioning and Export Centre in Zaki Biam, Benue State, which serves as the largest yam market in Nigeria, with varieties of yam.
Investigation, has however, showed that traders and exporters from different parts of the country come to source yam in Zaki Biam, which the council cited as reason why it put up a structure to serve as a sorting/grading/packing centre.  The Council also provides advisory services at the centre. Currently an exporter is utilising the centre to export yam tubers to United Kingdom.
Similarly, NEPC in collaboration with a private investor established the Tenti Green Acre Project with a view to exporting horticultural products including flowers and roses.
The project has commenced with automated lines producing vegetables such as tomatoes, pepper, cauliflower, maize, baby beans, among others.