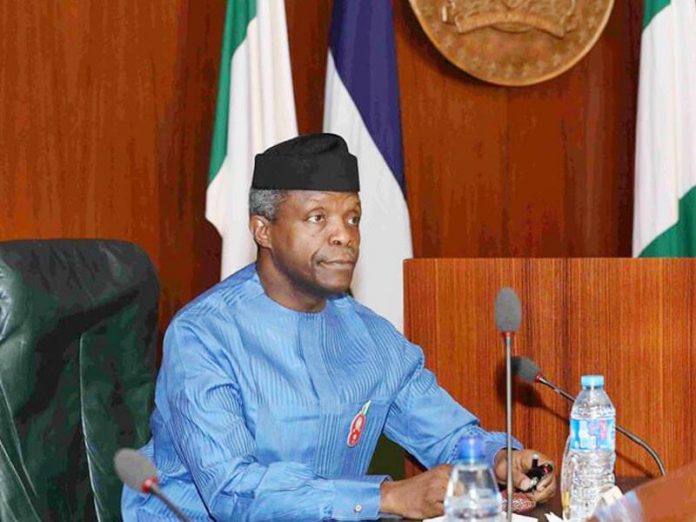 Vice President Prof. Yemi Osinbajo on Tuesday, said that the 17million housing deficit statistics is rather worrisome; adding the figure not only questionable but the requirements was unacceptably high
Osinbajo stated this at the Housing summit organised by the Housing circuit magazine in partnership with the Senate committee on Land, Housing and Urban Development, in Abuja.
The Vice-President who spoke through the Minister of State II, power, works and housing, Surveyor Suleiman Hassan on the theme; "Addressing Housing Deficit in Nigeria: A holistic view" stated that despite the various policies and strategies adopted by the Federal Government (FG) to address the menace, progress has been on snail pace.
His words: "As at 1991 when the National Housing policy was promulgated, Nigeria was said to have a housing deficit of 7 million units. For close to a decade now, the figure has been put at 17 million, thus putting to question the reliability of this statistics…. Despite the various policies and strategies adopted by the FG aimed at combating the housing problems of the citizenry, not much has been accomplished."
He noted that menace has led to the increasing slum population in the urban areas as well as under-development of the rural areas.
"….this phenomenon has given rise to unprecedented urbanisation resulting from high rural-urban migration which has created a large demand for affordable housing accommodation and has given rise to slum population in the urban areas and inadequate infrastructure facilities in the rural areas.
"It is a fact that no country in the world has been able to deliver an adequate housing to the various groups that make up its populace, however, the situation is worse in developing countries including Nigeria where the housing demand is widely unmet."
However, he expressed the FG's commitment to improving critical infrastructure through the delivery of good roads and affordable housing.
He added that the provision of decent housing would create job opportunities, eradicate poverty adding that huge amount of money has been invested in various housing programmes at all levels to bridge housing deficit.
Earlier in his remarks, the Chairman, Senate Committee on Lands, Housing and Urban Development, Senator Barnabas Gemade, stressed the need for relevant bodies to look into the mortgage system while also stating the need to broaden Public Private Partnership.
According to him, lack of clear mortgage system, inadequate budget provision, as well as lack of funds, to invest in housing among others are part of the factors impeding on housing development
However, he pointed out that the present administration has put in place measures to achieving mass housing scheme across the 36 states of the federation.