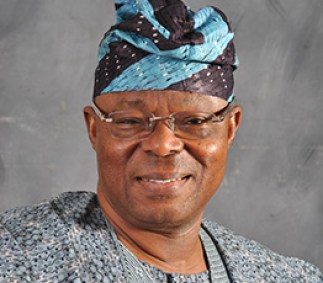 The Chairman, Board of Directors, Honeywell Flour Mills, Dr Oba Otudeko has said shareholders of the company have approved the payment of 60 kobo for every 50 kobo ordinary share, amounting to a total of N475.8 million for the 2018 financial year.
Otudeko made this disclosure while speaking at the company's 9th Annual General Meeting in Lagos.
The Chairman assured shareholders that in the New Year, the company will advance its focus to build market-strong, highly-desired and recognisable consumer brands that would be well distributed across Nigeria.
Lanre Jaiyeola, the Managing Director, Honeywell Flour Mills, said the company successfully contended with macroeconomic challenges, including higher energy and transportation costs, through the meticulous execution of its continuous improvement strategy.
According to Jaiyeola, the company had implemented strategic projects to limit production losses, conserve energy and reduce downtime from equipment failure.
Jaiyeola added that the company's management also implemented a carefully planned input-cost management strategy to ensure profitability, even amid the pressures of the tough operating environment.
"Throughout the period under review, Honeywell Flour Mills Plc was focused on its mission to provide nutrient-fortified food products to more than 1.3 billion consumers, in furtherance of its ambition to significantly contribute to food security in Nigeria.
"The company remains very optimistic about the future of the business and we look forward to the new financial year with excitement given the enormous work that has been done to ensure commencement of production at the new factory site in Sagamu and roll out of new products." – Jaiyeola