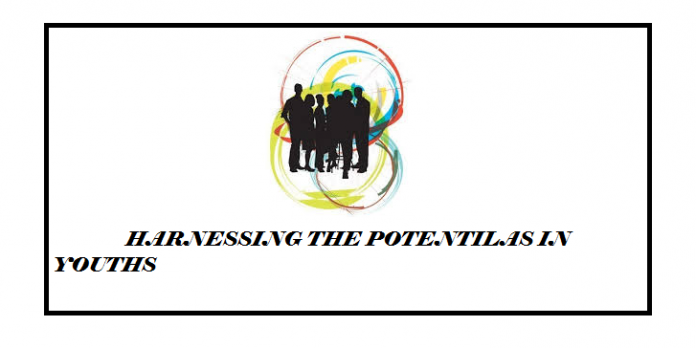 By: Wole Olajide
The growing number of young people in Africa could offer enormous potential gains to the continent, if properly utilized. According to the recent UN Secretary-General's report on world demographic trends, the population of young people is growing rapidly in Africa, even as numbers of young people are projected to decline in most other parts of the world. This fact, coupled with declining fertility rates, means Africa has the opportunity to benefit from a demographic dividend – a potential economic boom that occurs when falling fertility rates coincide with a growing working-age population.
In Africa, over 30 per cent of the population is between the age of 10 and 24, and will remain so for at least the next 20 years. This massive youth population is an opportunity – and our greatest asset to any nation. Young people have the potential to be a powerful engine for development. But to realize this potential, the government, parents, guardians and educational institutions must invest in the youths, address their particular needs, include them in decision-making and empower them to become agents of change. The key to development in any nation is to help young people fulfill their individual potential, empowering them to bring benefits to their communities, their countries and the world.
In University of Lagos, the engineering students teamed up to solve Nigeria's electricity crisis. This laudable act was a quest to seek ways to generate electricity outside the national grid for rural communities. This very impressive, the youths are already thinking outside the box. Mojolaoluwa Keshinro, a member of the association and a mechanical engineering student, told News Agency of Nigeria, "We want to proffer a solution to poor electricity supply. We want to see how to give electricity in rural areas a boost. "We want to generate electricity that will be independent of the national grid," He also claimed that Nigeria was lagging behind in technology and needed to adequately fund research to encourage innovation. However, these students have the challenge funding which is a very key instrument for their research. These engineering students claimed adequate funding of research would provide solutions to many of Nigeria's problems. They claimed there is no adequate support from the government, especially in providing research materials and grants. Their appeal to the government is to improve research funding.
In order to build a successful nation, investing in the youth becomes a necessity. Beginning from childhood, to teenage, the handlers of young people should continuously engage them in productive activities.
One example is ensuring that school holidays are well utilized for skill acquisition, vocation and community service. During long vacation, students should spend their time on creative activities like improving their computer literacy, engaging in community service and vocations, among others rather than roaming about and achieving nothing. There are quite a number of activities that the students can engage in, that will be of immeasurable benefits to young people during the holiday. Children and youths can be engaged in arts and crafts in organized institutions even in fashion houses. With this, they can become fashion entrepreneurs. Plumbing and electrical works are also areas of vocation the youth can take advantage of during the holiday.
The youth are the cornerstone to societal rejuvenation. Societies are not only recreated through the youthful population, but, youth are often referred to as leaders of tomorrow. So, their mindset and roles is of major importance to the development of any society. It is perplexing to say, that, no nation will experience development when the preponderance of the population that constitutes the largest percentage of the population are idle and ineffective. So, therefore, the youths have a greater role to play on national development.