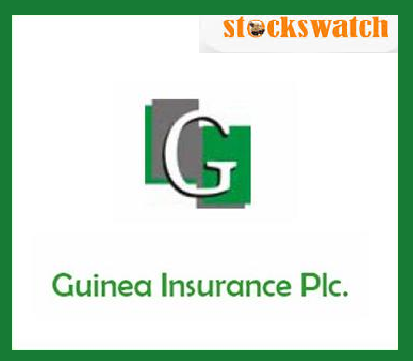 The financial of Guinea Insurance Plc showed that its profit after tax grew by 134.87 per cent from N7.2 million loss in 2015 to N2.5 million profit recorded in 2016.
The directors said they overcame the challenge of solvency margin during the year as the firm's solvency margin stood at N3 billion in 2016 as against 2015, when the solvency margin was N2.9 billion.
The company's shareholders' fund last year was N2.897 billion and N2.899 billion in 2015, representing a marginal drop of 0.08 per cent.
But its profit before tax grew by 194.64 per cent from N46.9 million in 2015 to N138 million in 2016 while grew its Gross (Written) Premium by 4.18 per cent from N870 million in 2015 to N907 million in 2016.
Guinea Insurance Chairman, Godson Ugochukwu, who made this known during the company's 59th Annual General Meeting (AGM) in Kano, reaffirmed the Board's commitment to growing the company through strategic deployment of its competencies to gain a competitive edge in the marketplace.
Godson underlined as modest, the financial successes the Board and Management of the company achieved in less than a year, despite the harsh economic weather during the same period.
On the way forward, he said: "We will focus on building capacity, reposition the brand, build a tribe of loyal customers who will become the company's brand ambassadors and ultimately transform the company to a world class enterprise."
Acting Managing Director, Mrs. Isioma Omoshie-Okokuku, charged the stakeholders to look on the bright side of things.
''I make bold to say that the newly constituted Board and  Management team of our company have come together as a formidable force to pull out all the stops on our path to success,'' she said.