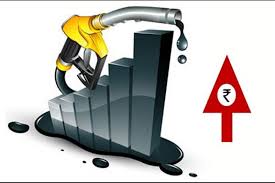 As motorists and other users of Premium Motor Spirit (petrol) struggled to get the product at filling stations, oil marketers blamed the worsening fuel scarcity on supply shortfall, which they said had not been fixed.
Many filling stations were shut in Lagos and parts of Ogun State, while the few stations that had the product recorded long queues of desperate motorists that stretched for kilometres and spilled onto the roads, disrupting the flow of traffic.
Commuters were seen at many bus-stops struggling to get commercial vehicles to different destinations, even as transport operators increased the fares by as much as 100 per cent on most routes.
Motorists lamented that they had to spend many hours in queues for fuel, while some petrol seekers with jerry cans were seen complaining that they had to part with extra money to get the product.
In Lagos, many of the private depots in Apapa, where many marketers get petroleum products from for distribution to other states, did not have the PMS to load.
Secretary, Depot and Petroleum Products Marketers Association, Mr. Olufemi Adewole, said the supply shortfall had yet to disappear, adding that only a few of the body's members had been programmed to load the product.
"But until I see them receive products and trucking out, I can't say that the situation has changed. We can only sell what we have. The NNPC can tell us when they will bring enough products to meet people's needs. One thing I know is that everybody is working round the clock," he added.
The National Operations Controller, Independent Petroleum Marketers Association of Nigeria, Mr. Mike Osatuyi, said, "The problem is that the import (of petrol) is being handled almost 100 per cent by the NNPC because private importers have already backed out because the increase in crude price has made the landing cost to enter subsidy.