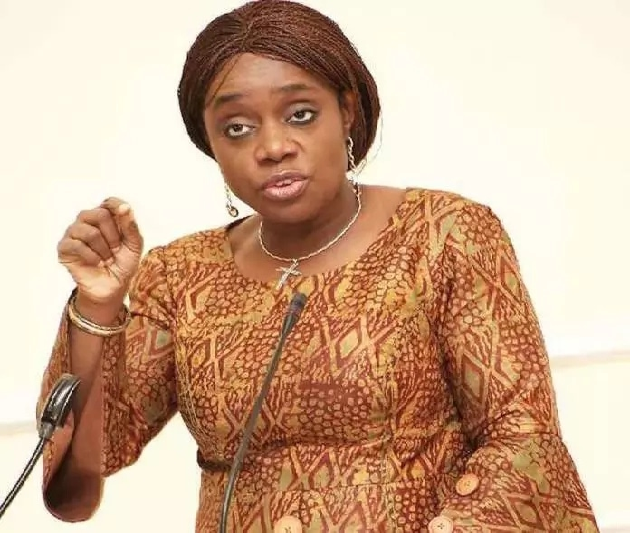 Matthew Otoijagha
The Federal Government has said it will henceforth sanction Deposit Money Banks, exporters and other stakeholders involved in the delay of repatriation of export proceeds.
This is contained in new import-export guidelines unveiled by the Federal Government, a copy of which was obtained by Stockswatch. As a result, the CBN will begin to sanction banks for delay in remitting export proceeds made by exporters to the relevant Central Bank of Nigeria's accounts.
The guidelines published by the ministry of finance and signed by minister of finance, Mrs. Kemi Adeosun was released in Lagos during a stakeholders' sensitization workshop on the revised export and import guidelines. It also disclosed that the Federal Government would commence the implementation of the revised import and export guidelines on January 1, 2018.
The document further stated that exporters and importers would be liable to heavy sanctions for any delay in repatriating exports proceeds and payment of certain levies.
It stated that the sanctions were introduced in the new guidelines to ensure compliance with the regulations. According to the release, the sanctions introduced with respect to export are to ensure timely payment of the Nigeria Export Supervision Scheme levy and repatriation of export proceeds within the prescribed period.
She said it was also meat to forestall sharp practices; as well as compel government appointed pre-shipment inspection agents to ensure timely scheduling of inspection and issuance of the Clean Certificate of Inspection; regular monthly reporting, confirmation of proper documentation of export by the exporter and forestall exportation of substandard goods from Nigeria.
The sanctions stated in the guidelines read in part, "Non-compliance with the requirements or provisions of these guidelines will attract the following sanctions: No export permit shall be processed by the Department of Petroleum Resources for any exporter that defaults in filing the Nigeria Export Proceeds form and or in the payment of the NESS levy.
"Non-payment of the NESS levy within 30 days of the shipment date for oil and gas exports shall attract e penalty of 25 per cent of the outstanding NESS levy.
"Any exporter that defaults in the repatriation of export proceeds within the time limit specified in the Central Bank of Nigeria's Foreign Exchange Manual shall be liable to a penalty of one per cent of the outstanding export proceeds.
"Any violation of these guidelines by banks, including, but not limited to late submission of Nigeria Export Proceeds forms received from exporters to the PIAs; late/non-remittance of NESS fees paid by exporters to the CBN; late submission of NESS fee receipts to the PIAs and exporters; and late/non-rendition of returns of export proceeds shall attract appropriate sanctions by the CBN."