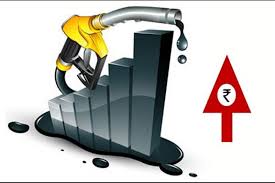 The Federal Government has ordered the Minister of State for Petroleum Resources, Dr. Ibe Kachikwu, to ensure that the fuel scarcity currently being witnessed across the country does not extend beyond this weekend.
The directive was given to the minister on Wednesday during the weekly meeting of the Federal Executive Council presided over by Vice-President Yemi Osinbajo at the Presidential Villa, Abuja.
The Minister of Information and Culture, Alhaji Lai Mohammed, made the government's position known while answering questions from State House correspondents at the end of the meeting.
Alhaji Lai Mohammed allayed the fears in some quarters that the government might be planning to increase the pump price of petrol.
He added that Kachikwu assured members of the council that the country has enough PMS that can last till the end of January 2018.
The minister said, " the government has no intention at all to increase the pump price of PMS.
Kachikwu assured the council that we have enough products till the next one month even till the end of January.
According to Kachikwu, we are in the winter period. "There is always more demand for refined products from petroleum during winter period in the colder countries, this is what we are experiencing now"