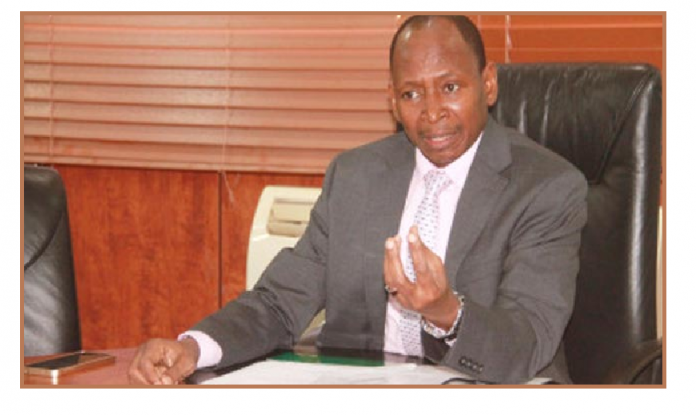 The Accountant-General of the Federation, Alhaji Ahmed Idris, on Thursday said Nigeria lost over N70bn of Federal Government's funds to failed banks in the country.
Alhaji  Idris made this known in a presentation on the 'Challenges of the implementation of the Treasury Single Account (TSA) in the Nigerian public service' during a forum organised by the Bureau of Public Service Reforms (BPSR).
Idris, who did not disclose the identity of the failed banks, said the TSA had been used by the government to unify all its accounts by ensuring that all monies belonging to the Federal Government were kept with the Central Bank of Nigeria.
He explained that the initiative, which commenced fully in September 2015, had been complied with by over 900 agencies of government, with over 17,000 bank accounts closed, while huge sums of money had been moved from the banks to the CBN.
Idris, who was represented at the event by Deputy Director/Coordinator, TSA/e-Collection Funds Department, Accountant-General of the Federation's Office, Mr. Sylva Okolieaboh, said the TSA policy had been able to assist the government to address a lot of impediments affecting the efficiency of public finance.
He stated, "The cardinal objective of the TSA is to facilitate the implementation of the Federal Government cash management policy.
"The TSA is intended to address multiple bank accounts of over 17,000, countless dormant accounts with huge balances, inability to determine consolidated cash position of government, borrowing and incurring charges when there are idle balances in Ministries, Departments and Agencies' account, and delayed remittance of revenue and collections. Over N70bn of Federal Government funds was lost to failed banks."
The AGF told participants at the event that the government was currently enjoying a lot of benefits from the implementation of the TSA policy.
For instance, he stated that through the policy, the government had been able to block leakages and abuse, which had characterised the public sector before its commencement in September 2015.
Apart from blocking leakages, Idris said the TSA initiative had assisted the government to overcome the burden of indiscriminate borrowings by the MDAs thus saving the government a lot of bank charges associated with the borrowings.
In addition, he said through the policy, the government had eliminated various financial charges which hitherto stood at N11bn.
According to him, despite the successes so far recorded, there are still some institutional and operational challenges that are affecting the scheme.
He gave some of them as capacity deficit, lack of clarity on stakeholders' roles, conflicting directives and signals, resistance based on limited understanding of the TSA, and non-enrolment of key arms of government.
Others are lump sum transfer of the MDAs' balances by Deposit Money Banks, difficulty in accessing bank statements and associated reconciliation issues, and multiplicity of sub-accounts.
The Acting Director-General, BPSR, Mr. Dasuki Arabi, said the agency considered the TSA as an important policy that would assist to improve transparency and accountability in government expenditure.
"One of the key concerns of the government has been how to tackle the menace of corruption and reduce it to the barest minimum. The BPSR considers the TSA policy to be an extremely important policy initiative in improving transparency and accountability in government expenditure."