FBN Holdings Plc, on Thursday published its unaudited financials for the nine months ended September 30, 2017, showing marginal growths, with Profit after Tax (PAT) rising by 7.81 percent from ₦42.517billion from ₦45.839billion, Profit before Tax (PBT) falling to ₦55.433billion from ₦57.455billion representing a 3.52 percent decline; while income tax expense fell 35.77 percent from ₦14.938billion to ₦9.594billion as a result of which, which translated to Earnings Per Share (EPS) of ₦1.22, from ₦1.17 of 2016.
Gross Earnings for the period rising by just ₦21.601billion equating to 5.21percent from ₦414.506billion recorded in the corresponding period of 2016, to ₦436.107, with interest income rising by 27.74% from ₦278.577billion to ₦356.076billion; slower than the 34.44% growth in interest expenses from ₦75.666billion to ₦101.731billion; following which net interest income stood at ₦254.345billion from ₦202.911billion.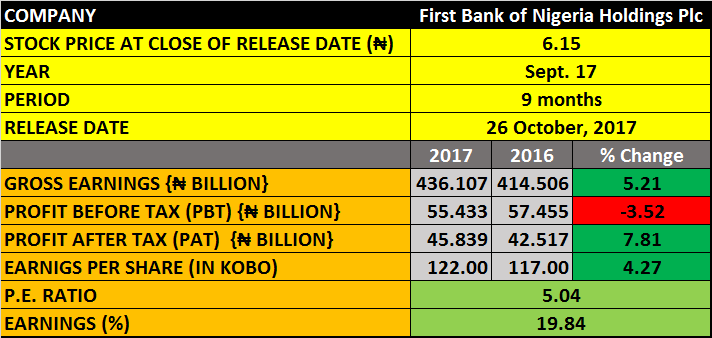 The group in the period paid ₦97.588billion on impairment charges, 14.93 percent down from the ₦114.717billion recorded in corresponding period in 2016. Net interest income after impairment charge for credit losses came to ₦156.757billion from ₦88.194billion.
The insurance arm of the Holding firm grossed ₦10.523billion as premium, being 27.25 percent more than the ₦7.656billion in prior year's third quarter, out of which it ceded ₦2.47bn to its reinsurers, up from ₦807m, resulting in net insurance premium revenue of ₦8.053bn, up from ₦6.849bn.
Fee and commission income for the period grew marginally by 2.91 percent from ₦52.702 billion reported in the first nine months of 2016 to ₦54.283billion recorded in the same period in 2017, given a boost by the ₦16.675billion earned from electronic banking fees, being 7.07 percent higher than the previous ₦15.496billion. Account maintenance fell by 36.72 percent from 2016's ₦11.274billlion to ₦7.134billion in 2017. Income from custodian fees rose by 20.32 percent to ₦4.379billion from ₦3.489bllion. Also, financial advisory fees declined 42.21 percent to ₦3.544billion in 2017 from 2016's ₦5.04billion, while other fees and commissions enlarged by 33.41 percent to ₦9.165billion from 2016's ₦6.103billion.
Fee and commission expenses grew by 8.50 percent from ₦7.745billion to ₦9.087billion. Net gains on foreign exchange suffered a significant 91.81 percent slip from ₦68.401billion to ₦5.602billion. Net gains on investment securities was minimal at ₦835million, up from ₦4.402billion, Net gains from financial instruments at fair value increased by 61.71 percent to ₦8.598billion on Q32017 from ₦3.292billion in Q32016; dividend income rose by 57.40 percent to ₦1.986billion from ₦846million; other operating income rose 34.68 percent to ₦3.495billion in 2017 from ₦2.283billion in the corresponding period in 2016; while insurance claims dropped by 12.92 percent to ₦2.531billion in Q32017 from ₦2.858billion in Q32016.
Depreciation, amortization and impairment was relatively flat with a marginal 4.83 percent growth to ₦11.581billion in Q32017, compared to the ₦11.021billion of prior nine months; while operating expenses soared by 15.97 percent to ₦98.174billion from 2016's ₦82.499billion, compelled by the Asset Management Corporation of Nigeria (AMCON) resolution cost ₦13.806billion, representing a 5.85 percent increase from the ₦12.999billion in the full year ended December 31, 2016; followed by the ₦15.495 billion spent on maintenance, compared to the previous ₦12.641billion. Outsource cost dropped slightly by 0.07 percent to ₦12.295billion from ₦12.304billion; while other expenses increased by 34.96percent to ₦10.306billion from ₦6.703billion, resulting in operating profit of ₦55.177billion, a 4.12 percent drop from ₦57.455billion.
The holding company's Total assets for the period was relatively flat, only growing marginally by 2.68 percent from ₦4.736trillion in December 31, 2016 to ₦4.863trillion, nine months later on September 30, 2017.
Customer loans and advances dropping slightly by 1.96 percent to ₦2.043trillion from ₦2.083trillion; just as total liabilities was grew slightly by 1.84 percent to ₦4.232trillion from ₦4.154trillion, with customer deposits dropping 5.65 percent to ₦2.938trillion from N3.104trillion.  Shareholders' funds rose by 7.68 percent to ₦631.051billion from ₦582.575billion at the end of December 2016.
With its earnings and profit showing the urgent need to further reduce impairment charge on credit losses, while aggressively growing revenue, working on generating more foreign exchange revenue, among others. The profit level was equally helped by the 35.77 percent decline in income tax expense for the period. The score-card also calls attention to the need for management to work on how the group would reclaim its pride of place as a foremost one-stop financial services supermarket for the good of stakeholders, particularly the shareholders who could do with juicier dividend payout.
By business units, the commercial banking group, as would be expected, remains FBNH's honey pot, contributing ₦397.94billion; followed by the merchant banking, or investment bank arm, which recorded ₦27.488billion; while the insurance group followed with ₦12.351billion. In the same way, the commercial banking group contributed ₦38.26billion of total profit and ₦97.578billion of impairment charges on credit losses; ahead of the ₦6.266billion of profit by the merchant bank and ₦2.609billion from insurance business.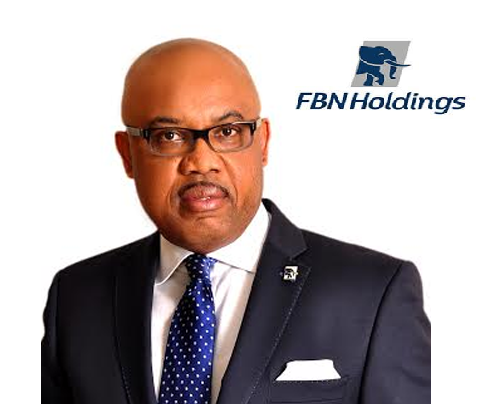 In his comment on the results, UK Eke, MFR, the Group Managing Director said:  "FBNHoldings has again demonstrated its resilience in revenue generation with a 5.2% y-o-y growth in gross earnings to N439.2 billion following a y-o-y increase of 25.2% in net interest income to N254.3 billion. The Group is progressing in building the right structures for sustainable growth through an improved credit culture and risk management; increased technologically driven operational efficiencies; and the introduction of revenue enhancing platforms.
"The Insurance group sustained its strong performance and we expect to see further growth from the retail, corporate and annuity businesses. Similarly, we continue to see strong growth trajectory in the Merchant Banking and Asset Management group. These businesses complement our commercial banking business in our aspiration to becoming the leading financial services institution in Middle Africa.
"We remain confident that the initiatives being implemented across our subsidiaries will further strengthen our business and ultimately reposition the Group for sustainable growth"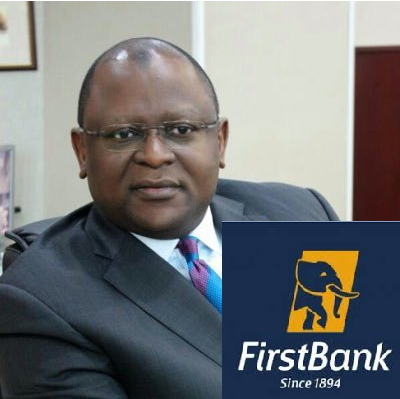 Commenting on the results Dr. Adesola Adeduntan, the MD/CEO of FirstBank and subsidiaries said:  "On the back of a stronger balance sheet and despite the challenging but improving economic environment, the commercial banking group delivered a 4.5% y-o-y growth in gross earnings – a testament to its resilient revenue generation capabilities.
"To further support future revenue generation and in line with our strategic imperatives to reposition the commercial banking business, we are expanding our digital banking initiatives and transforming our business model to increase customer acquisition and retention, providing a renewed customer experience. To improve profitability in a sustainable way, the Group is increasingly optimising its cost base, leveraging on technology. In addition, good progress is being made in strengthening the credit processes end to end and improving the quality of the loan book while resolving the legacy assets.
The group during the period effected some leadership changes which include Seye Kosoko appointed as Company Secretary, FBN Holdings Plc, subject to regulatory approval, as Tijjani Borodo retires; Tosin Adewuyi, appointed Executive Director, Business Development, FBNBank UK; Babatunde Mimiko appointed, Executive Director, FBNGeneral Insurance; Ekpe Ukpabio appointed, Executive Director, FBN Insurance Ltd; Folake Ani-Mumuney, Bode Opadokun and Seye Kosoko, all appointed Non-Executive Directors of FBN Insurance Brokers Ltd, subject to regulatory approval
Also FirstBank acquired the balance of 25% equity holdings in FBNBank DRC Ltd during the period, making it a wholly owned subsidiary; FirstBank mobile platform achieved the fastest growing mobile banking penetration across Africa, becoming the highest card transacting bank on the Interswitch payment platform; FirstBank card issuance reached 10 million cards, making FirstBank the first in the Nigerian Banking industry and the second in Africa to achieve this milestone; FBN Merchant Bank acquires FBN Capital Asset Management and FBN Securities from FBN Capital Limited.