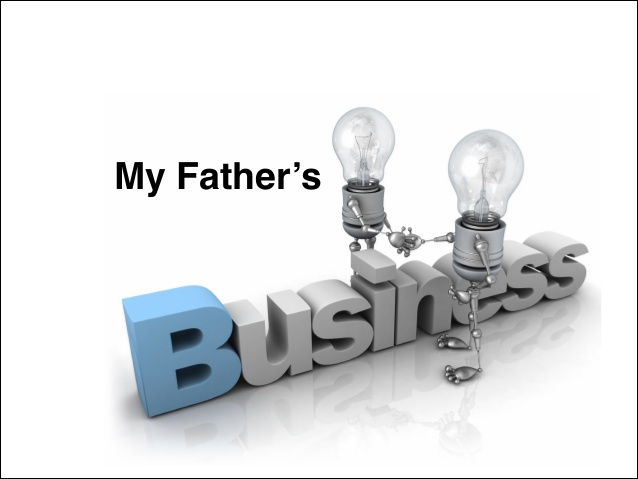 "There is nothing as useless as doing efficiently that which should not be done at all." 
― Peter Drucker
Dear Readers,
Trust the year is ending high!
This week, we will be talking about proper navigation. We once discussed the need for purpose. While on our purposeful mission, as the saying goes in the street of Lagos, we must learn how to focus on what is paramount only by "leaving trash for LAWMA". This inclination is geared towards the need to avoid us executing for years what is needed to be done in months.
In the days of My Father's Business, we rarely close the business of the day without a plan for the other. We readily knew what is expected of us the following day. We need not await Father's instruction before we act; we take the order of goods and we delivered to appropriate customers. Every new order takes priority as they come. We are only flexible in moments of emergency, which we ensure did not delay the needs of non-emergency requests. Father may not be such a brilliant businessman but he sure gave in to every logical and reasonable tactic.
Every business should be managed with a chart that describes its periodical engagement; daily, weekly, monthly, or yearly. An Entrepreneur must be able to understand the needful in his or her business. A business must not be concentrated in the north if its market is only available in the south. According to the Yoruba maxim, "it is how a bird flies that determines the shot from the catapult." When a business is not made to go in the right direction, no matter the investment channeled towards its growth, it will never produce the desired result. Hence, it is convincing to say that a number of resources available to an Entrepreneur may necessarily not be the essential needed to promote his company but the ability of such Entrepreneur to make judicious use of the little resources available to him in the right direction.
There are so many reasons to why businesses die. A business, especially a start-up, is prone to suffer setbacks when the Manager lacks the fundamental pre-requisites of launching and driving a business. In previous articles, via this column, we've discussed branding, leveraging, passion, opportunities, et al. These discussions were centered on effective management of businesses. In furtherance, below are recommendations to ensure an avoidance of directionless administration in our businesses:
Identify your market area and evaluate your SWOT (strength, weakness, opportunities, and threats) matrix.
2. Identify your market demands and work from it towards customers' satisfaction, not the other way round.
Be clear, economical, and straightforward.
Develop more of your initiatives from customers' experience and feedbacks.
A satisfactory customer service is cheaper than remedying a bad customer's experience.
The above may not be all that is required to put the round peg in a round hole, but they sure will help a lot to avoid expending an Entrepreneur's resources in the wrong direction.  In the words of Jim Rohn, "If someone is going down the wrong road, he doesn't need motivation to speed him up. What he needs is education to turn him around."
We Can. We Will. We Must
Akolawole is a Social Media Executive for Airtel Nigeria, a Columnist with Stockswatch newspaper, a community Youth Leader, and an active Advocate on Entrepreneurship and Nation building. He can be reached via akolshoremi@gmail.com and/or +2348085366022 (SMS only).