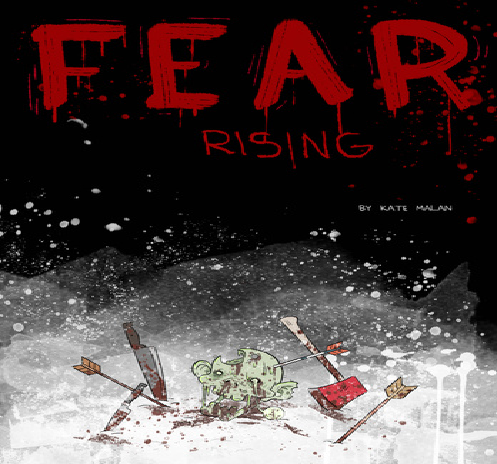 Being fearless isn't anything to aspire to. Many people believe being fearless is the antidote to being fearful. It is not.
I ask you to challenge your concepts of fear. Think about allowing fear to serve you. In fact, make fear your friend.
Fear is always two important things:
Fear is a Question and a Messenger
As a question, fear simply asks this: "Are you going to be OK?"
I suggest you personify fear. Give your fear a name and maybe even an avatar. Your, fear (personified) deeply cares about you; wants the best for you; and has an intense desire to protect you. Sufficiently responding to fear the question will actually make it go away.
As a messenger, fear shows up to reveal that something might possibly happen to jeopardize your safety or put your well-being at risk. It is a warning to be alert, careful and wise.
For example, let's say fear the messenger shows up after you've been laid off. As the primary breadwinner, your ability to provide for yourself and your family is now in doubt. You are deeply afraid that everything you are holding together will fall apart, unsure you can survive financially, wondering how you will maintain your home, tuition, vehicles, and basic daily needs. So many things are at stake.
One of the most important things to understand about fear is this:
What you are in fear of actually hasn't happened yet.
That stated, fear requires answers and a plan of action to leave. So as much as you may want to stay in bed with the covers over your head and cry for a week, you need to give fear the answers it's looking for. Otherwise, fear will stick around much longer than necessary and make you miserable and unhappy in the process.
FACE EVERYTHING AND RISE
I read this about fear and it stuck with me – "FEAR = Face Everything And Rise."
Don't try to be fearless because you don't need to be afraid of fear. Instead, face your fears and do this:
List all of your fears. Don't leave anything out.
List what might happen, from the very worst case scenario to the very least.
Describe how you imagine you will feel if this or that actually comes to fruition.
List 5 actions you can you commit to taking right now to prepare for each of the scenarios in number 2 above. (Things like reconnecting with your network, getting clear on your financials, eliminating unnecessary spending, etc.)
Make self-care your priority. Get sufficient sleep, exercise to boost endorphins and eat healthy, good food. Every problem we face becomes magnified when we are tired, hungry or emotionally worn down.
Get quiet. Unplug. Spend some time thinking about the potential opportunities that have been created by your new circumstances. What are you now freed up to do?
Have a 'heart to heart' conversation with your heart. Set your pride aside and give your ego the heave-ho. If you know you are going to need help, ask for it and ask early. Don't wait until your situation becomes big and urgent.
Finally, remember this.
Fear expands in isolation. When we are most afraid is when we need the most love and support. Why? Because love is much stronger than fear. Surround yourself with those who truly love you. They will remind you that this current circumstance is not your forever and will do everything within their power to help you.
Lakeshia Ekeigwe Coaches women lawyers to creating lives they LOVE!