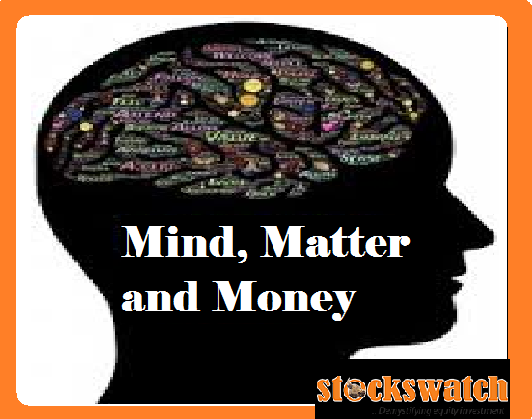 Ogbo Awoke Ogbo
Travelling once between Warri and Patani, I drove into one of those malfeasant police roadblocks – a stupid colonial vestige that my historian friend traced back to the "resurrected Glover Hausas" of the 1860s. British colonist, Lt. Glover, conscripted 18 freed Hausa slaves of the Northern Province and constituted them into a local brute force called "Glover Hausas" or "Glover's Forty Thieves." That was the unsanitary origin of the "Nigerian Army" and Nigerian Police Force."
In other parts of the world, they are simply called "The Police." In Nigeria they added "Force" to it. And that defines their pervading mentality of force, brute, disrespect of the citizens, slap, shoot, reckless driving on the road, punish, incarcerate without due process.
Anyway, they asked me to park my car. I did. By the time one of them peeped through my car window to ask their usual "wey your particulars," the local gin that oozed from his mouth and nostrils nearly anesthetized me. They were seven. All armed.
"Oga, your paper no complete." (Meaning: your vehicle papers aren't complete.)
"Really?" I asked, because my vehicles papers were and are always complete. "Which of them is missing?"
"Certificate of entitle (sic) … wey your certificate of entitle?"
All my life, I'd never heard about a vehicle license document called "certificate of entitle."
I made a quick situational calculation: this was a forested and lonely area.  It was already getting late. I had money and other valuables in the car. (Those who live in Nigeria would understand the trepidation.) And here were seven drunk policemen asking me for a non-existent document just to anchor extortion. This was no time to argue.
I reached into my pocket and brought out a wad of cash, held it up. "Officer, is this the certificate of entitle?"
"Of course, yes!" he screamed gleefully. "Carry go!"
I'm alive to tell, thankfully.
My point: it's dangerous out there. If you don't want to encounter them, lock up yourself and stay indoors.
There are also armed robbers and kidnappers along notorious highways. Many citizens are languishing in kidnapper dens in the forests and abandoned buildings in the city. You might be a victim, even though the odds of getting kidnapped in Nigeria are 1 in 200 million. So, stay indoors, and be safe! Don't go out to look for food for your family or hustle for your children's school fees. Keep safe!
Have you nursed the ambition to start your own business? The odds of a business, surviving the first 12 months in this crazy economy, is one in thousands. As at 2013, the Small and Medium Enterprises Development Agency of Nigeria (SMEDAN) and National Bureau of Statistics (NBS) survey revealed over 37 million MSMEs in Nigeria, mostly in the informal sector.
Those are 37 million hustlers unleashed in the streets everyday! That represents 37 million "red ocean" competitors to your new business idea! You'd better not start yours because they will eat your lunch. Your odds of failing within the first 3 months are high. Not to talk about multiple taxation demons you'd attract if you dared register your company and open doors for business. Stay indoors and be free from these troubles! Don't start anything. Besides, you're still young. There's still time.
Even at that, finding capital is hard. Borrowing from the banks is suicidal. I still haven't finished settling my own bad loans with two banks. It's hard dealing with bank debt collectors. They won't let you sleep. They'll call, email and visit your house and office at odd hours. You don't want all that stress, do you? Better stay indoors and watch the League … if you have electricity.
The moment your head pops up in a coconut plantation, something will fall on it. The moment you hit the streets, anything could happen. Anything you didn't plan or negotiate for.
The moment you speak up against evil and injustice, the powers that be will come after you. They'll put a bullet through your head. They did it to Luther King Jr. They did it to Dele Giwa. They did it to Saro Wiwa.
Or they'll put you away and silence you for 27 years. They did it to Mandela. You can't afford 27 years of excommunication, can you? So, you'd better shut up, tiptoe into your bedroom and quietly curl under your warm blankets. Stay there! Conform and let your years roll quietly by.
And don't forget to keep your children indoors! Don't send them to school unless it's a walking distance from your sitting room to the classroom. Don't even send them to school. They might be bullied. They might be sexually harassed by fellow students or the staff of the school.
They might hurt themselves while playing in the school field. And they might be psychologically traumatized if other children trounce them in the exams. Keep them at home. Tuck them neatly and safely under their bedsheets and turn off their lights. Make sure you surround them with soft and fluffy teddy bears. Lower the lights and the blinds because a burglar might see them through the windows.
How about your beautiful wife? Don't let her out of the house! Restrict her movement between the kitchen and the "other room." She's very beautiful; the eyes of all those randy men out in the streets must not see her. Or they might admire her or even fantasize her in their arms. She herself might be up to something that you may never find out. Lock her up in the house.
Yet!
Isn't it strange that God asks man to be strong? Not once or twice but throughout Scripture. Isn't it God's business to be strong? How can He "command" man to be strong? One of my most surprising Scriptures was when God told the motley Israelites wandering the desert, "I have given into your hand Sihon the Amorite, king of Heshbon, and his country. Begin to take possession of it and engage him in battle." Deuteronomy 2:24!
Wait! You've given me something… and you tell me to go fight for it! God's ways are just not our ways. And that's where too many of God's children miss the ascent to life. If you are not strong, you'll never succeed at anything in this life. You cannot survive office politics. You cannot survive family intrigues. You cannot survive the economy. You cannot survive criticisms – wish you knew how many times I'm criticized in a day! And you cannot fulfill your ministry or destiny … if you are not strong.
Jesus commanded the disciples not to rush out and begin engaging the world until they were endued with "power from on High." The young Virgin Mary was told that "the power of the Most High will overshadow" her – to bring about the impossible through her.
You need power – His power – to succeed in your marriage, business, ministry, and career. The world is rough place. But He promised to be with you throughout your life's journey. Emmanuel – God with us. And because He is with you, terror is a myth. Fear is irrelevant – fear of something evil befalling you when you step out to do something courageous. His presence preserves.
One of my most cherished Roosevelt quotes is this one:
"The credit belongs to those who are actually in the arena, who strive valiantly; who know the great enthusiasm, the great devotions, and spend themselves in a worthy cause; who at their best, know the triumph of high achievement; and who, at the worst, if they fail, fail while daring greatly, so that their place shall never be with those cold and timid souls who know neither victory nor defeat."
Ninety-eight percent of humanity are indoor stay-safers … "cold and timid souls who know neither victory nor defeat." Because they never attempted anything harder than lifting a finger. They never put up a fight for their destiny. They never go the extra mile, never persevere with tenacity until God's promises are manifest in them. They give up too soon. They blame everything and everyone but themselves for their failures and low lives.
I pray that you're not one of those "cold and timid souls who know neither victory nor defeat." If you are, I wouldn't want you anywhere 300 feet near me. Stay indoors.
In the meantime, I love you. Stay healthy, wealthy and wise!
In the meantime, I love you. Stay healthy, wealthy and wise!