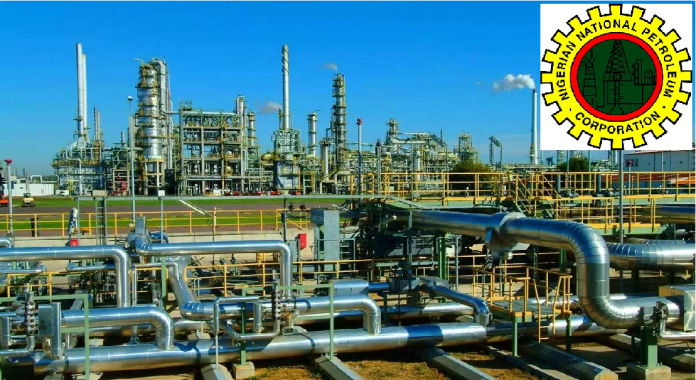 Few days fater it raised the alarm on the activities of conmen, the Nigerian National Petroleum Corporation (NNPC), has again raised the flag on the crude oil scammers, saying "the corporation does not sell crude oil from hotel room…."
In a statement Group General Manager (GGM) Public Affairs Ndu Ughamadu quoted the NNPC's Group General Manager, Crude Oil Marketing Division (COMD) Mr. Mele Kyari, as saying that the Corporation "doesn't sell crude oil from hotel rooms as done by scammers".
Shedding more light on the scammers' modus operandi, Kyari said they usually lured their unsuspecting victims with higher discount offers on cargoes, offers of non-OPEC crude specification, crude allocation, and presentation of crude oil sale letters as well as conducting business from hotels.
"Some of them even go to the extent of luring their victims to hotels to transact these fraudulent crude oil contracts. The entire public should know that NNPC doesn't do business of crude oil marketing from hotel rooms, "Kyari stated.
He reiterated that there was only one way of buying crude oil from the NNPC which was through advertisement for the selection of customers who were screened for compliance with the Corporation's expectations and standards.
"There are very high standards we have set and if you don't meet them, you cannot be our customer. And once you become our customer, we sign a single annual contract with you", Kyari added.
He observed that the crude contracts were typically 30,000 to 32,000 bpd which accumulated into a standard cargo size of 950,000bpd monthly and not 2 to 3 million bpd contracts as peddled by the scammers.
Kyari observed that for the crude oil sale processes to be completed, the customer had to show that he had the capability to sell the cargo to the market and that the Corporation could get its money back.
According to him, today, the entire process of crude oil marketing had become seamless and real-time with electronic platforms such as Platts and Argus acting as reporting agencies for global crude trading programmes.
"The beauty of selling crude oil is that the moment we sell the crude oil cargo to you, the entire world knows that cargo X is with Mr. Y. So you see, you don't have to scavenge for who buys your crude." he said.
He informed would-be buyers not to be gullible as the scammers always cashed in on would-be buyers gullibility to swindle them, adding that those who fall for the scammers were  either not in the business or were themselves fraudulent.
While explaining that the good thing in all these unwholesome development was the fact that NNPC documents had not leaked, Kyari stressed that nearly 98% of all the documents involved were fake documents produced by the scammers.
He said in line with FG's anti-corruption crusade and NNPC Management's commitment towards promoting transparency and accountability, COMD of NNPC had been collaborating with relevant security agencies such as the Nigerian Police Force (NPF), the Department of State Services (DSS) and the Economic & Financial Crimes Commission (EFCC) to checkmate these fraudsters.
"Already, this massive collaboration with security agencies is paying up. Some arrests have been made while on our part, we assist the security agencies by providing evidence in the course of their prosecution," he noted.
He called on the general public to always alert the Corporation on suspected crude oil scammers by reporting them via the e-mail: comdenquiry@nnpcgroup.com.
He later reiterated the success of the Corporation's flagship crude oil for product exchange scheme also known as Direct Sale Direct Purchase Programme (DSDP) which not only ensured transparency, but has also led to the stability of products supply across the country.