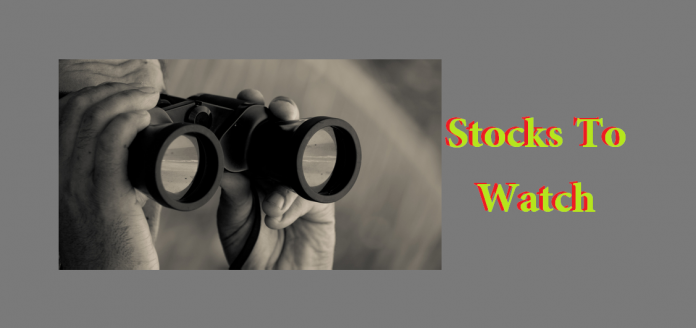 Afuwape Gbolabo
OUTLOOK  FOR THIS WEEK :
From the last week closing level, it could be deduced that the market this week stands to open low. A number of equities were close to their overbought levels thus signifying expected cautious trades and profit taking.
It is always advisable that commonsense should guide as irrational stock picks will ultimately lead to ruins. Prices and earnings must be proportional. For every investment you intend to undertake, be led by the considerations of possibilities than past performances.
ACCESS BANK:
The huge volume of 119.56million units Friday, well over 500,000 unsatisfied offer size and yet with 5.25% price growth for the day is a simple message that even profit takers are strategic, cautious in the process of attempting to maximize gains. This makes Access a stock to watch this week. Please note that 15.5% one week price growth even after 191.721million units of trades last week are pointers to strength. Monday might be a little rough, going into the week promises to smooth.
DANGOTE FLOUR:
Did you miss out in Dangote Flour? Waiting for another turn as profit taking hits the stock Friday might be a good idea. Keep tab on it. Take off on Monday this week might be a little rough going by the excess offer size of 317,000 units Friday leading to a loss of 5.3% for the day. Volume is looking up, money flow is not alos looking down thus suggesting a temporary rest. By mid week a rebound is set. The stock grew 10.68% last week, 20.63% since the beginning of December and 208.11YoY.
FBNH:
350.056 million units exchanged hands last week yet with a 26.3% price growth in same week. Closing Friday with excess offer size of 1.052million units will not be strange seeing that it is only natural for bargain hunters to key in even if they will be returning soon. Monday this week might be a little rough for FBNH. Anything is however possible into the week. In December alone, 25.45% is the return in price. So far in 2017, the stock has returned 155.52%. Current P.E. Ratio of 14. 68 at N9.35 is comparatively on the high side. This notwithstanding, indicators are indicating a few more possible days of rally.
NEM IINSURANCE:
A quick flash back places current price of NEM at the 2009 level. All things being equal, momentum might be slow but uptrend looks promising and steady. The stock closed with no offer or bid sizes Friday. For last week, it was a growth of 7.80% and 102.67% YTD. Current P.E. Ratio of 4.47 makes the stock buyable, if price trends down, pick more and wait.
NIGERIAN BREWERIES:
It is doubtful if any local institutional and foreign investors will easily overlook Nigerian Breweries hence, enhanced participation of these kinds of investors is bound to equally enhance price performance of NB Plc. For last week, its price grew 9.60% and marginal 2.08 YoY to close last Friday at N145. Current P.E. Ratio of 35.72 already incorporates future expectations. Subsequent earnings performance will justify the trust. Please note, if your target is sharp price gyration, NB is not for you. The price will oscillate or dwindle for a while but it needs be watched all the same.
ZENITH BANK:
The best time to invest is when a pricey stock sells at a bargain price. In naira terms, Zenith' Q3 2017 earnings is second in its industry. Its price however is yet to incorporate this. It will eventually hence, the wisdom is buying to hold because in the long run, price and earnings must move proportionately.
For this week, indicators are looking down thus implying possible turbulent start which makes Zenith very attractive going by its N4.11 2017 Q3 EPS. Please note that Zenith is never a yoyo stock that flies through roof overnight.
At N26.91 after a growth of 7.94% WoW and 85.59% YoY. The stock which touched N27.80 last week with P.E Ratio of 5.32 still is a must watch.
FIDELITY BANK:
This stock price in the last couple of weeks has stopped moving; it now jumps and keeps jumping, closing with well over 500,00 bid size last Friday after a 2.9% price growth for the day, 20.87% for the week and 196% for the year. Guess what? Even at current price and despite the price jumps its P.E. Ratio is still 2.17 which means lots higher possibilities in price.
Profit taking is being expected to force a slow down but definitely not a downturn. Should the issue of NNPC funds be resolved, Fidelity becomes one of the best stocks to accumulate in the market.
UBA:
There was about 100,000 offer size and 50,000 bid depth to close Friday last week trading session in UBA. It grew by 10% to close the week at N11 at which point the P.E.R is 6.32 thus suggesting higher price possibilities irrespective of the 152.87% YtD growth so far generated.
Indicators are mixed which suggests that price upward direction might be hampered by incessant profit taking. In the mid to long term, UBA is a stock to stay in.
AFRIPRUD:
Afriprud price is not galloping in response to bid size which suggests the interest of a force but with the hope of accumulating at a price level. Last Friday, the stock closed with a bid size of 10 million units with no offer. Please keep watching, when the bid is eventually satisfied, the stock price is bound to jump. It has so far this generated 30.5% growth in price.